Awkward Silence III
Please note: MP3s are only kept online for a short time, and if this entry is from more than a couple of weeks ago, the music probably won't be available to download any more.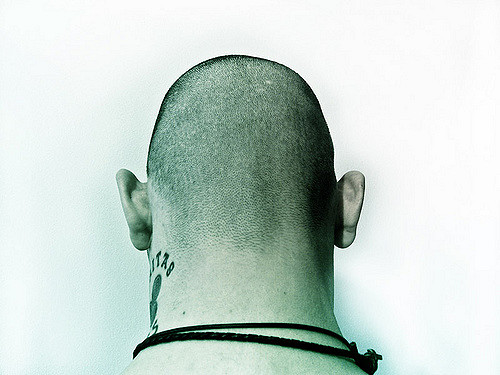 (
photo source
)
Traces - "Imaginary Life"
Traces - "Crystal Clear" [Bandcamp]
There was awkward silence. We were in the kitchen. Party of 5 or 6. I don't remember exact number but it doesn't matter. We ordered 2 large pizzas and just eating them as we chat like any high school kids do. But all of sudden, there was this silence. It only lasted about 5 seconds but I could tell what everyone was thinking and everyone could tell what everyone else was thinking.
There was a last slice of pizza.
We resumed talking about dumb stuff like one of us who loved Marilyn Manson but he looked so much like the lead singer of Hanson so we gave a perfect nickname, Marilyn Hanson.
But we all kept that last slice of pizza in corner of our eyes.
We all wanted it but didn't want to sound greedy. We were polite but hungry and greedy high school kids.
Then, my friend's older brother came home. He didn't say anything. At that time, he was scary looking. He is really really short but chunky with shaved head and death metal shirt all the time. He also wore this tight seashell necklace from Mexico when he went one winter. It was really really tight for his short chunky body. He did looked like a sea turtle trapped in a plastic.(so sad) Only a couple years older but he looked like he sailed ocean back and forth. He also had this really really thick neck. Thicker than Henry Rollins' neck. I remember I saw him at local junior hockey game and he was wearing a toque. He was really into the game and wasted perhaps. Little red from booze and his tight seashell necklace. He looked like a fully erected penis and condom is almost coming off.
Anyways, he just didn't say anything to us and he ate the last slice of pizza which solved this awkward silence between us.
Posted by Mitz at July 13, 2016 6:04 PM