CELESTIAL TOE JAM
Please note: MP3s are only kept online for a short time, and if this entry is from more than a couple of weeks ago, the music probably won't be available to download any more.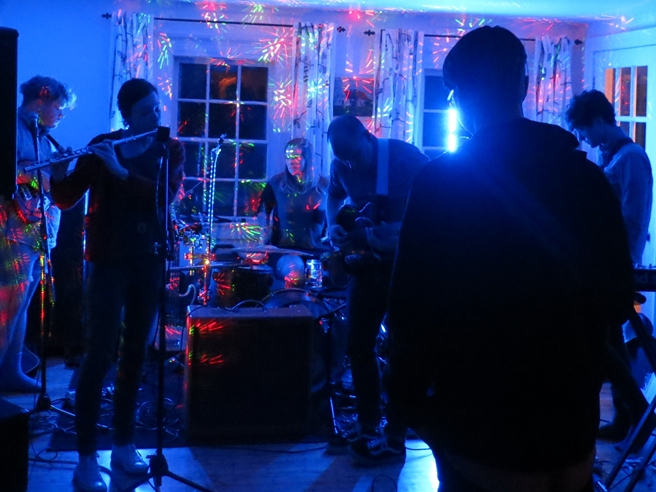 Moon - "I Come From Downtown" [buy]
The moon is always changing. Sometimes we see it as a thin crescent, a celestial toe-nail clipping. Other times it's a little wider, a big white grin staring down at us. In the fall it hangs full and orange, only a few feet above the farm fields. And a couple nights out of every month it's brilliant and bone white, lighting your walk home from the show.
Halifax's Moon have taken direction from their lunar namesake and embraced this perpetual change. I've seen them play live as a five-piece psych gang and also as a down-to-business power trio. But while their personnel is variable, groove is in the heart of all their songs, a funky tide-pulling force propelling them forward.
Drawing on the mid-90s Thrill Jockey catalogue, but subtracting its jazz affect, "I Come From Downtown" on Moon's new Paradise String EP is their funkiest cut yet. The tight rhythm section is filled out with chorus-laden guitar, synths, and tape effects. The un-rock, almost conversational, vocals invite the listener downtown for a visit. Come check out the different way things are done over here, the song summons us. This is the spiritual downtown, of course, the traditional home of artists and others. A spikey solo late in the song is a further enticement. And while you're downtown you might look up, notice the moon, and see it differently.
(photo by Spike)
Posted by Jeff at February 21, 2017 4:34 AM