CONSPIRACY
Please note: MP3s are only kept online for a short time, and if this entry is from more than a couple of weeks ago, the music probably won't be available to download any more.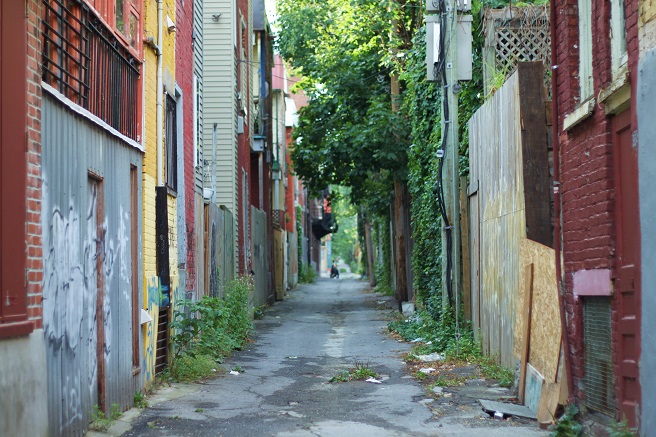 Vijay Iyer and Wadada Leo Smith - "A Cosmic Rhythm with Each Stroke: A Divine Courage"
Montreal is blessed with a network of alleys and I like walking through them. For one thing, there are more cats back there. Last night I spotted two of them, both striped, sitting just a few feet apart. They weren't yowling or fighting; it seemed they didn't know what they were doing, just enjoying a moment of peace until I came along and they scattered.
Once on a late night walk, I turned down an alley and saw a few cats on the pavement. But as I got further in, I realized that I was surrounded. Ten or more cats were peeking out of the shadows. There were several lurking along the edges of my path and others looked down at me from fence tops and garage roofs. Most were clearly pets but there were a few tough-ass alley cats in the mix, all just sitting quietly. The night was hot, so they must have called a truce in order to catch what little breeze they could. Coming across so many cats in one place felt like stepping into the middle of a conspiracy.
[buy]
Posted by Jeff at April 5, 2016 11:26 AM