Living in the elevator
Please note: MP3s are only kept online for a short time, and if this entry is from more than a couple of weeks ago, the music probably won't be available to download any more.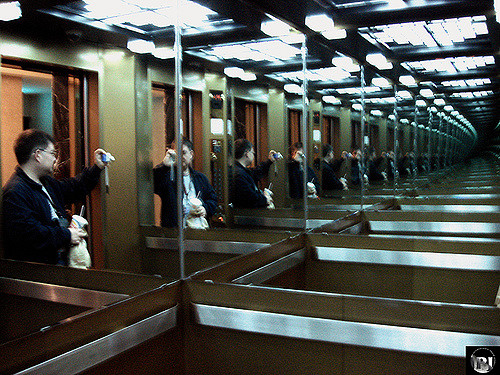 (
photo source
)
Francis Bebey - "Bissau" (Buy)
Lately, I've been swamped with work and didn't get a chance to write here. My apologies.
It's been eating shit food too. just bread rice and bag of chips.
Again, I go to corner store to pick up vegetables and ready to cook nice meal but for appetizer, I end up picking up a bag of chips and never follow through on cooking nice meal.
and then, I watch fail videos, funny animals instgram accounts on bed while eating chips and fall asleep.
so I figure I need to exercise. I was taking stairs to my studio on 7th floor but it was too much for now. I need to start somewhere less intense. So I though I hold my breath in elevator after read somewhere deep and shallow internet that heart rate goes up and you burn calories. So I held my breath in the elevator from 1st floor.
But on 4th floor, this Canada post man came in. I still kept my breath but it stopped at 5th floor. FEDEX GUY CAME IN!!!
I couldn't hold my breath anymore at this moment!!! I just went, "bhaaaaa~!" and started breathing heavily but trying to hide so breathing through my nose and I looked like Mixed Martial Fighter or Boxer before the important match at the press conference. I couldn't face at Canada Post and FedEx guys.
The end.
Posted by Mitz at July 14, 2017 3:22 PM