MYSTERIOUS T-SHIRT
Please note: MP3s are only kept online for a short time, and if this entry is from more than a couple of weeks ago, the music probably won't be available to download any more.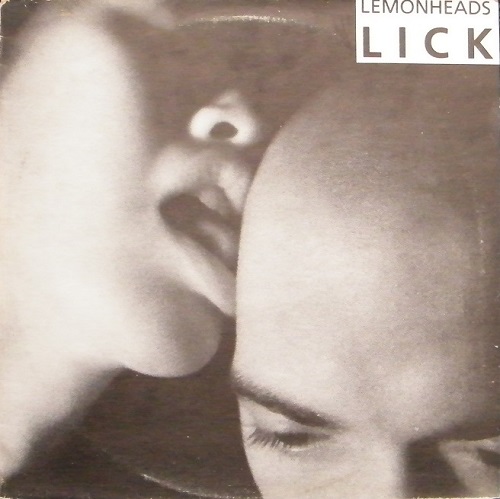 Lemonheads - "Mallo Cup"
Lemonheads - "Luka"
When I was fourteen I sent away for a t-shirt. When it came all the way from California I took it out of the package and looked at it. Was this the one I had ordered from the tiny picture in the catalog? It was hard to remember, it had been six weeks or more. On it was a photo of someone licking a bald head. Above the photo was the word Lemonheads and below was the word LICK. It all seemed mildly licentious - could I wear such a thing? Yes, I could. I did, a lot. (There's a hilarious photo my mother took of me and my brother standing in front of a birch tree in Algonquin Park. I'm wearing that shirt and ripped jeans and my brother's wearing a shirt that says Canada. My mom liked it so much she blew it up. It's still hanging on the wall in the den.)
When I got the shirt I hadn't heard the album Lick yet. Actually, I'm not sure I even knew it was a record - band t-shirts were so mysterious. But It's a Shame About Ray was a classic for me, and still is, really. And I knew they had a past, a prehistory before they got big, records I couldn't find at Music World.
Weirdly, considering how much I wore that shirt, if I ever did listen to Lick back then I don't really remember it. But I just listened to it this week. It sounds a lot like The Replacements, even a bit like Husker Du in parts. There's a brilliant cover of eighties mega-hit "Luka" by Suzanne Vega on it. Evan Dando's voice is golden to me, poppy and smooth, but with just the right amount of rasp. I love it.

Posted by Jeff at February 10, 2016 1:33 AM