QUIET BANDS
Please note: MP3s are only kept online for a short time, and if this entry is from more than a couple of weeks ago, the music probably won't be available to download any more.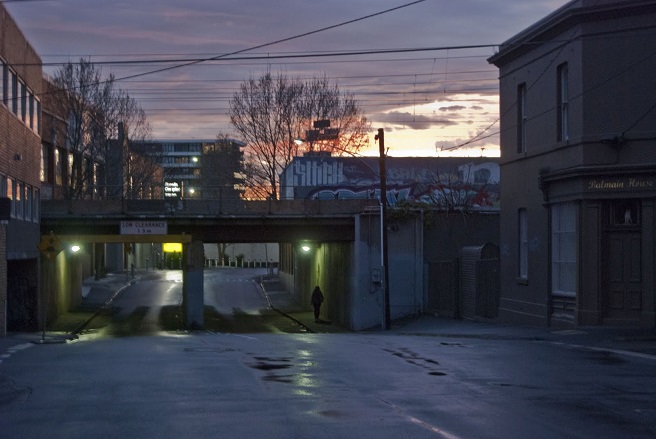 I always waited to see the quiet bands. They were usually slotted right at the end of marathon all-ages matinees. Some of the crowd would have gone by the time they set up, so there was room for me to sprawl out on the floor, exhausted. When they started playing, someone at the back would turn off a few of the overhead lights and the quality of the room would change.
In the half-empty space we listened closely to the whispered vocals and the slow-building music. Playing out of small amps, with brushes on drums, this music was like a cool shower after the lightning storms of the loud bands. And a stillness would grow in the space. When the set ended, a whisper falling into silence, we moved slower. We spoke softly as we left the darkened room and stepped into the evening light.
Nennen's new LP Two Mountains carries the same feelings as the quiet bands of my youth. The songs on this record are slow, intentional, and their power builds over time. This is music that rewards careful listening in the dark.
(Untitled photo by Gregory Crewdson)

Posted by Jeff at March 1, 2016 3:30 PM