RIVER OF DUST
Please note: MP3s are only kept online for a short time, and if this entry is from more than a couple of weeks ago, the music probably won't be available to download any more.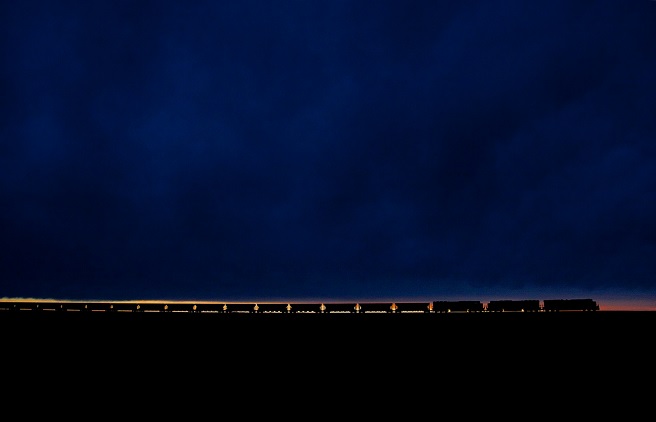 Culture Abuse - "So Busted" [buy]
These are the facts: the ever-present rattle of the wind through the tall grass. The low trickle of the stream across the dry riverbed. The travelling dust, getting into homes and clothes and machines. The long and straight roads carved into the flat landscape. The sun, burning low and pink on the horizon.
After a day of walking the man was beyond filthy. His shirt had gone from white to grey to near black from the sweat and dirt. In a stationhouse lit by a single bulb the man spent the last of his money on a ticket west, to the end of the line.
"You can wait inside," the porter said. "I'm about to light the fire."
The descending night was bringing frost with it, but the man shook his head. "No thank you." His voice was a whisper. He needed to catch that train so badly that he had to watch for it, see it emerge from the distant nothingness. It would start as a speck of light in the deep prairie night and then grow until it was full-sized before him.
The man pulled on his coat and hat against the cold. On the platform he heard the crickets singing. Otherwise the air was still.
"There," a voice from the darkness told him. The man who spoke was only a smouldering cigarette tip floating in the air. He stepped closer, into the dim light leaked from the station windows. "My train, too." He pointed.
The man turned and saw the light in the distance.
Posted by Jeff at July 4, 2017 3:05 PM