2011 GUIDE TO POP MONTREAL (from Said the Gramophone)
by Sean
Please note: MP3s are only kept online for a short time, and if this entry is from more than a couple of weeks ago, the music probably won't be available to download any more.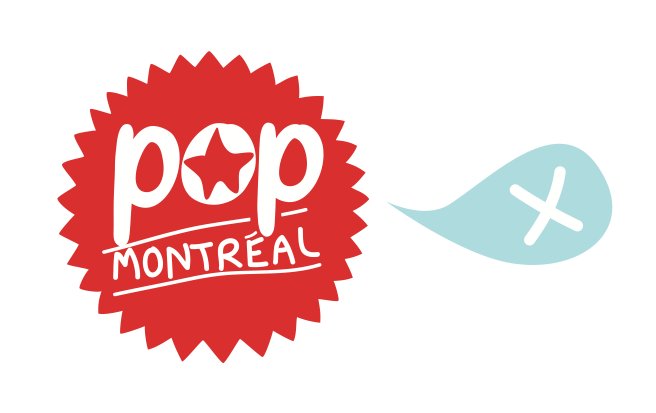 Pop Montreal is upon us. For five days there will be too much to do, in too few hours, and we are hopefully going to dance our feet off. For kids like me, Pop Montreal is the city's annual music blow-out - our SXSW, our ATP, our Home Game. Hundreds of artists pile into dozens of venues across the city, from churches to concert-halls, conjuring rackets. The concerts and films are complimented by dozens of free talks, events and barbecues, spontaneous parties, all kinds of splendour. This year's centrepiece is a gigantic free outdoor gig by Arcade Fire. This is Pop Montreal's biggest-ever event, and reason to celebrate, but it's perhaps also crowding some of the other programming. Despite Arcade Fire's talents, the festival highlight is unlikely to be something glimpsed on a jumbo screen.
After years of doing Pop, I feel the important thing is to seek out the most extraordinary moments. The artists and contexts you don't usually get the chance to experience. And don't run around so much that you don't have any fun. Very often it's the small secrets, the long evenings, the little discoveries, that offer the most enduring rewards.
This Guide
As always, this Guide is my guide to Pop. It's not a universal guide. It is personal, subjective, honest. I recommend the things I love, the things I am curious about. And I leave out the things - even if they're highly touted - for which I'd have to fake excitement. Take everything with seas of salt.
I made similar guides in 2008 and 2009, 2010, and in 2008 also wrote up my experiences for McSweeney's.
If you're a visitor to Montreal, please take advantage of the city's Bixi bike rental system. Please also look at the sidebar on the right, where Said the Gramophone has some local recommendations (they're mostly restaurants).
How to Use This Guide
I suggest you flip between this guide and the official printed Pop program, which is full of band descriptions. (You can also build a schedule via the festival's slightly finicky website, but I find paper helpful: you can write on it.) This year Pop has also created a handy Pocket Guide schedule, which is useful for um putting in your pocket. Look for copies around town.
Pop HQ
If I refer to Pop HQ, I am referring to their registration/box-office/symposium/gallery space at L'ancienne École des beaux-arts de Montréal, located at 3450 St-Urbain, corner of Sherbrooke.
Tickets and Passes
Some of Pop is completely free. There are afternoon concerts, art openings, barbecues, installations, record and craft fairs, as well as workshops, lectures and conversations between artists. Symposium - the name for Pop's "conference" component - is often my favourite part of the whole festival. This year looks to be no different - from an interview with Tune-Yards to a conversation between Tim Hecker and Grimes... also, there's usually free snacks.
Unlike the old days, when you could browse the whole festival for about $80, these are the options in 2011:
Buy tickets. Most Pop concerts are like any other concerts, year-round: you can buy tickets at the door, online, or at the record shops listed here. Almost everything's cheaper if you buy it in advance. Setting aside the free shows, most gigs cost between $10 and $30, which includes the headliner and up to three openers. Buying tickets is really the simplest way to do Pop - figure out the concerts you want to see, buy the ticket, show up. For $10 you can also get a one-day Pop Hopper upgrade to any ticket. This pass lets you drop in on most of the night's other gigs. (See below.) Please note: Pop Hopper upgrades require planning. You can only buy them when buying tickets online, or by dropping by Pop HQ, 12pm-8pm.

It's also worth noting that some of the festival's smaller gigs are ineligible for a Pop Hopper upgrade. Mostly these are shows at Cagibi, L'Escogriffe, 3 Minots, Tour Prisme - places like that. Because they do not issue tickets in advance, there's nothing to turn in for an upgrade. On the bright side - these gigs are often wonderful and cheap.

Pop Hopper Day Passes.These $30 passes are for people who wish to skim and graze between shows, rather than seeing any one line-up in particular. Buy them here or at Pop HQ, 12pm-8pm. Pop Hopper passes don't guarantee access - most concerts have a certain allotment of Pop Hoppers they will allow in, and some gigs (Arcade Fire, Chromeo, Tune-Yards, Japandroids, Girls, Stephen Malkmus) won't allow any Pop Hoppers at all. If you want to visit multiple venues in one night, it's usually a better deal to buy the ticket for the concert you really want to see, then spring for the $10 Pop Hopper upgrade (see above).


Super Pass. For $361.50, do more or less whatever the hell you want.

Recommendations over several days
Besides the concerts, films and Symposium events, Pop has a couple more important segments. Most importantly there's Art Pop, with visual arts exhibitions which are mostly on all week. This year my program highlights are these: Raincoats drawings/photos/&c, the "new media" group show And No One Was Around, and especially an installation by the incredible Marcel Dzama, who never answers my emails.
Do your holiday shopping early: Pop's massive, excellent art&craft fair, Puces Pop, takes place Saturday and Sunday in the basement of St-Michel church (St-Viateur @ St-Urbain). There's also a record fair a few blocks away, in the basement of the Ukrainian Federation. Finally, if you're a parent, do look into the often-overlooked Kids Pop.

Recommendations day by day
Every day, I break things down as follows:
| | |
| --- | --- |
| What I'm doing: | Instructions for following me around! But there are gazillions of Pop shows, much more than any one person can do; depending on your tastes and budget, there's much more to recommend. |
| Anchor your evening: | The ticketed shows that deserve your doubloons, usually including several acts. |
| Roam: | The night's other best sets, for those with slimmer wallets, industry passes, Pop Hoppers, or a sense of adventure. |
| Roll the dice: | The day's foremost curiosities and gambles - could-be treasures and maybe-flops. |

And then a list of the day's highlights, as far as I can tell. It's important to note I am not listing entire bills - just my highlights. So check the program for full set-times.
I highly recommend everything on these lists, but everything listed in bold is CAN'T MISS.
This list has been made using the Pop's updated online schedule of September 18. All dates/times are as best as I know.
Update Sept 20: Updated to reflect several cancellations.
Update Sept 22: Updated with Thursday's Passovah shows at Divan Orange.

Tuesday, September 20
19h30 - The Suburbs screening [Place des Festivals - free]
20h - H2Oil screening [Place des Festivals - free]

Wednesday, September 21
What I'm doing:
My only certainty on Pop Montreal's first night is Lunice (mp3), a local producer who came at me out of nowhere. I'm keen to hear his bass boom on Le Belmont's speakers, and might stick around for Araabmuzik (mp3). But I'm also very very curious about Marques Toliver (mp3), a London/NY art-soul guy who comes recommended by Leif Vollebekk.
Anchor your evening:
Two choices if you want to spend the whole night in one place:

Hip-hop at HOHM, with some of Canada's very best MCs - I'm esp keen on D-sisive (mp3) and OG Hindu Kush (mp3).
Liam Finn's glossy folk show at O Patro Vys - I'm only so-so on the headliner, but I like the new Reversing Falls single (mp3) plus the aforementioned Mr Toliver.

Roam:
Honestly this is a good night for dodge-and-weaving. Said the Gramophone loves CAVE (mp3), and I'm also really fond of the new Extra Happy Ghost album (mp3). Belgrave (mp3) play very capable Arcade-Death Cab-Coldplay pop, while Pat LePoidevin's windy folk seemed really promising when I heard him in Dawson City.
Roll the dice:
Lots of the evening's highlights are electronic/hip-hop/dance music - Lunice, Technical Kidman, Araabmuzik, OG Hindu Kush. It will all come down to whether it's working in the room. Let's hope.
21h - Belgrave [Les 3 Minots]
21h - Pat LePoidevin [Cagibi]
21h - Reversing Falls [O Patro Vys - $15]
21h30 - Arcade Fire [Metropolis - sold out]
21h30 - Isle of Pine [L'Escogriffe]
22h - CAVE [Il Motore - $15]
22h - Marques Toliver [O Patro Vys - $15]
22h30 - Bass Drum of Death [Divan Orange - $15]
23h - Liam Finn [O Patro Vys - $15]
23h - Extra Happy Ghost!!! [Cagibi]
23h10 - OG Hindu Kush [HOHM Private Club - $12]
00h - Lunice [Le Belmont - $11.50]
00h - The Narcysist [HOHM Private Club - $12]
00h - Ponctuation [Quai des Brumes]
00h40 - D-sisive [HOHM Private Club - $12]
01h - Hooded Fang [Les 3 Minots]
01h - Technical Kidman [Mission Santa Cruz - $10]
01h - Araabmuzik [Le Belmont - $11.50]

Thursday, September 22
What I'm doing:

I'm planning to start my day with this funny reception/seminar run by the Government of Taiwan - curious about Taiwanese music, and hoping for uh free Taiwanese food. Clearly Arcade Fire's free gig casts a shadow over most of the evening's programming; and if it's not already clear, I'm little wary of this massive outdoor gig. The intersection of music and memory is complicated, and I rarely enjoy gigantic shows. But if Kid Koala (mp3) is on his turntables (and not playing his new organ music), his opening set will be killer. And Arcade Fire - they'll surely play their hearts out. I just hope this corporate blow-out ends up feeling communal, shared, not simply diluted.

Anchor your evening:
Setting aside Arcade Fire/Kid Koala/Karkwa, this is a night with four strong all-night line-ups.

Two of them are dance parties:

DFA Records have programmed the DFA Dance Party, starting at 9pm and headlined by Hercules & Love Affair's Kim Ann Foxman.
Even better, there's Masala's all-nighter at CFC. Acts from Haiti, Brussels and Brazil, curated by the outstanding music blog. Masala's DJ Valeo is honestly one of the best DJs I've ever heard, with incredible taste - and I want to be at any party he's running.

Two of them are weird-pop showcases:

Roam:
Lots of great one-offs tonight, too. Molly Sweeney (mp3), a great folk singer, has been stranded on an awful bill at Balattou. JEFF the Brotherhood's (mp3) punk pop is terrific in concert. Gramophone favourites Adam & the Amethysts (mp3) are warming up for their Friday show with another intimate gig at O Patro Vys. Katherine Peacock makes a rare appearance as Mussaver. And you can't fuck with Fucked Up (mp3) at 1:30 am - holy shit.
Roll the dice:
Patricia tells me wonderful things about the live experience of Doldrums (mp3), and There's buzz around the gothic folk band Tasseomancy (formerly Ghost Bees) (mp3). Also, um, there's a bicycle race in the tiny emptied Bain Mathieu swimming pool (with music later by USA Out Of Vietnam).
11h30 - Music managers panel (Arts & Crafts, Arbutus, etc) [Pop HQ - free]
13h - Pop BBQ [Notman House - free]
14h - Stranger (ex Magic Weapon/Miracle Fortress/Ancient Kids) [Divan Orange - free]
15h - Taiwan music reception
15h - THOMAS [Divan Orange - free]
16h - Reversing Falls [Divan Orange - free]
17h - Taiwan music seminar
17h - Parlovr [Divan Orange - free]
18h - Minidrome cycling qualifiers [Bain Mathieu - free?]
19h - Kid Koala [Place des Festivals - free]
20h - Karkwa [Place des Festivals - free]
21h - Arcade Fire [Place des Festivals - free]
21h - DFA Dance Party (all night) [Belmont - $12]
21h30 - Mussaver [Cagibi]
21h30 - Sean Nicholas Savage [Mission Santa Cruz - $10]
22h - Molly Sweeney [Balattou]
22h - Masala DJs [CFC - $12]
22h10 - Silver Dapple [Casa del Popolo - $10]
23h - Minidrome cycling head-to-heads [Bain Mathieu - free?]
23h - THOMAS [Casa del Popolo - $10]
23h - Grimes [Mission Santa Cruz - $10]
23h - Neil Hamburger [Club Soda]
23h30 - Tasseomancy [Église Saint-Édouard - $15]
23h40 - TONSTARTSSBANDHT [Mission Santa Cruz - $10]
00h - Mr OK [CFC - $12]
00h - Adam & the Amethysts [O Patro Vys]
00h30 - Grand Trine [Casa del Popolo - $10]
01h - JEFF the Brotherhood [Club Soda]
01h - Cadence Weapon DJ set [Mission Santa Cruz - $10]
01h30 - Fucked Up [Église Saint-Édouard - $15]
02h30 - Doldrums [Tarot]

Friday, September 23
What I'm doing:
Friday is the day of absolute bonkers bonkers bonkers-ness. Too much has been programmed simultaneously. It's disappointing, frustrating, tragic. But we'll soldier through this surfeit of riches. I'm starting the day with Symposium talks - Ponderosa Stomp is an extraordinary New Orleans festival, which I helped pitch to Pop several years ago. Alas, I can't attend the gig tonight, but I'll be there to hear their panel at 11am. Then Drew talking to Merrill, Natasha talking to R Stevie Moore, and I'm excited to see what Marcel Dzama has planned. From there, despite a night of rival passions, I will go see Tune-Yards (mp3)/Pat Jordache (mp3)/Touchy Mob at the Ukrainian Federation, followed by Adam & the Amethysts (mp3) at Tour Prisme (plus special guest?), & closing the night by getting my mind blown in by Yamantaka//Sonic Titan's (mp3) heavy art psych.
Anchor your evening:
So much in contention:

The Ponderosa Stomp Revue, with the Velvelettes, Li'l Buck Sinegal & Bobby Allen, Ralph "Soul" Jackson, is quite possibly the best show of Pop Montreal 2011. No, I won't be there. (Argh.) Some of Louisiana's greatest lost blues, R&B and soul acts, brought together with scuff and smoke. This won't be polite.
Last week I profiled my friends in Adam & the Amethysts (mp3) for Hour. They've finished one of my favourite albums of the year, and today they have curated a whole night of outstanding folk acts. These include Sea Oleena (mp3), whom I fell for last year, The Weather Station (mp3), whom I've been falling for this year, and a secret guest who is a highlight elsewhere in these pages. This will be a very special evening, tucked away in the cozy Tour Prisme.
Tune-Yards (mp3) is one of my favourite live artists in the world today. This is a return to her former place of residence, a celebration with friends, bolstered by the damaged art-rock gang Pat Jordache (mp3), and Touchy Mob, a glitchy German songwriter that P sings the praises of.
Much like Adam & the Amethysts' evening at Tour Prisme, the marvelous Snailhouse (mp3) headlines another intimate line-up at Casa del Popolo. Spectral Jennifer Castle (mp3) and the revitalized One Hundred Dollars (mp3), in particular, have been on my to-see list for months.
On the noisier side of things, Passovah are running an excellent showcase at Mission Santa Cruz. Cousins (mp3), Mozart's Sister (mp3), Cotton Mouth (mp3) and Miracle Fortress (mp3) are some of Montreal's thrillingest things. (OK ok Cousins aren't from here.)
Finally, Dirty Beaches (mp3) play really cool decaying rhythm & blues, and support from Mavo (mp3) = awesome.

Roam:
It's only on a night like this that I could imagine overlooking a screening of films for one of 2011's best records, PJ Harvey's Let England Shake. Let alone Stephen Malkmus. And Snowblink (mp3), a highlight of previous Pops, is another really gorgeous glimmery folk act.
Roll the dice:
I don't know his work, but R Stevie Moore is a DIY legend. I'm also a big fan of Moonface (mp3), the new project by Wolf Parade's Spencer Krug; he will be recording in front of a live audience at Breakglass.
11h - Bobby Allen, Li'l Buck Sinegal & Dr Ike talk Louisiana Music [Pop HQ - free]
11h - Music supervision panel [Pop HQ - free]
11h - 13h - Pop BBQ [Notman House - free]
13h - Tune-Yards workshop/discussion w Drew Nelles [Pop HQ - free]
14h30 - Bitter End MC a talk on music biz war stories [Pop HQ - free]
15h30 - R Stevie Moore interviewed by Natasha Pickovicz [Pop HQ - free]
17h - Marcel Dzama Q&A, films, "live musical accompaniment" [Pop HQ - free]
19h - Phil Ochs: There But For Fortune film [Blue Sunshine - $8]
19h30 - 12 short films on PJ Harvey's Let England Shake [Pop HQ - $8]
20h - Cousins [Mission Santa Cruz - $15]
20h - Touchy Mob [Ukrainian Federation - $20]
21h - Pat Jordache [Ukrainian Federation - $20]
21h - Stephen Malkmus & the Jicks [Corona - $25]
21h - Cotton Mouth [Mission Santa Cruz - $15]
21h - Tasseomancy [O Patro Vys - $15]
21h - Sea Oleena [La Tour Prisme]
21h30 - Lil Buck & the Buckaroos [Cabaret Mile End - $25]
21h30 - Superfossilpower [Divan Orange - $12]
21h40 - Snowblink [O Patro Vys - $15]
22h - Mozart's Sister [Mission Santa Cruz - $15]
22h - tUnE-yArDs [Ukrainian Federation - $20]
22h - Moonface [Breakglass Studios - $12]
22h - Mavo [Il Motore - $15]
22h - David MacLeod [Casa del Popolo - $12]
22h30 - The Weather Station [La Tour Prisme]
22h30 - Tanika Charles [Cabaret Playhouse]
22h40 - Jennifer Castle [Casa del Popolo - $12]
23h10 - Ralph "Soul" Jackson [Cabaret Mile End - $25]
23h10 - Adam & the Amethysts [La Tour Prisme]
23h30 - One Hundred Dollars [Casa del Popolo - $12]
23h30 - Goose Hut [Divan Orange - $12]
23h30 - Azealia Banks [Le Belmont - $14]
00h - The Velvelettes [Cabaret Mile End - $25]
00h - R Stevie Moore [Sala Rossa - $18]
00h - Miracle Fortress [Mission Santa Cruz - $15]
00h - Dirty Beaches [Il Motore - $15]
00h30 - Snailhouse [Casa del Popolo - $12]
00h30 - Kid Sister [Le Belmont - $14]
00h30 - Yamantaka//Sonic Titan [Le Phoenix - $12]
01h - Miles Cleret DJ set [HOHM - $10]

Saturday, September 24
| | |
| --- | --- |
| What I'm doing: | Hard to imagine something more weird & Pop Montreal than the dour, cool Tim Hecker talking to Grimes' girlish Claire Boucher. So there's that. Later I'll be at the Arcade Fire/NBA charity basketball game for work. In the evening I'll probably check out Laura Marling (mp3), an English songwriter whose last album was a treasure, then the bonkers Captain Beefheart event - Gary Lucas? Mary Margaret O'Hara? AIDS Wolf's Chloe Lum? - at Cinema L'Amour, a vintage porno cinema. |
| Anchor your evening: | Get comfy at the film screening by (amazing) international music label Sublime Freqs? |
| Roam: | James Irwin (mp3) is one of my favourite Montreal songwriters, cracked as a bell. Parlovr (mp3) play excellent guitar-y indie rock. Nguzunguzu is one of 2011's coolest electronic producers. And Metz, hardcore legends, will be playing at Barfly - a place the size of my living-room. |
| Roll the dice: | Sheezer are an all-girl Weezer cover band. & I'm curious from the songs I've heard by Deleted Scenes, Steel Phantoms and especially Bishop Morocco. |
13h - Pop BBQ [Notman House - free]
14h - Breezes BBQ [Cinequanon - free]
14h30 - Tim Hecker talks to Grimes [Pop HQ - free]
16h - A Conversation with the Raincoats [Pop HQ - free]
15h30 - Stomp BBQ [Foufounes Electriques]
16h - Art Spiegelman talk [Concordia University H-110 Auditorium - $20]
16h30 - Pop vs Jock charity basketball game [McGill University Sports Centre - $20]
18h30 - Plants and Animals [Breakglass Studio - $12]
19h - Sublime Frequencies screening/Q&A [Pop HQ - free]
20h - James Irwin [Cagibi]
20h30 - Deleted Scenes [Cabaret Mile End - $20]
22h - Laura Marling [Théâtre Corona - $20]
22h - Gianna Lauren [O Patro Vys]
22h - CFCF [SAT - $17]
23h - The Adam Brown [Royal Phoenix - $12]
23h - Skeletones Four [Quai des Brumes]
23h30 - Chromeo [Metropolis]
23h30 - Daniel Isaiah [L'Escogriffe]
23h30 - Yuck [Cabaret Mile End - $20]
00h - Nguzunguzu [Le Belmont - $15]
00h - Captain Beefheart Symposium (w Gary Lucas, Mary Margaret O'Hara, Chloe Lum, etc) (Cinema L'Amour - $15)
00h - Steel Phantoms [Quai des Brumes]
00h30 - Parlovr [L'Escogriffe]
01h - Metz [Barfly]
01h - Bishop Morocco [Casa del Popolo - $12]
01h - Sheezer [O Patro Vys]
01h - Ford & Lopatin [SAT - $17]

Sunday, September 25
What I'm doing:
Sacred Sunday was allegedly one of the best things at Pop 2010; this time round, Patrick Watson is joined by the Unicorns' Alden Penner, Katie Moore, Stars' Amy Millan, Ariel Engle, Lil Andy and more, performing "music written for god".

But Sunday's true highlight is the Corner Store Showcase, featuring a slew of my favourite local folk musicians - notably James Irwin, Carl Spidla (mp3) and um, maybe some surprises. This will be a long and special evening - the idea is to arrive at 9pm and stay, instead of flitting around.

Anchor your evening day:
Besides Sacred Sunday and the Corner Store, there are several other full-slate highlights: Socalled will be debuting his new crazy puppet musical, The Season; the legendary Raincoats play with the amazing band Grass Widow (mp3); and Phonopolis is curating a tremendous evening of experimental folk at Divan Orange, including the mesmeric Eric Chenaux (mp3) and Elfin Saddle's (mp3) ramshackle haunting.
Roam:
I'm sad to be missing the bruised pop band Girls (mp3). And don't forget party animals Think About Life (mp3), ringing out the festival at 2am!
Roll the dice:
Is Q-Bert the greatest turntablist in the world? Is Babukishan Das Baul any good?
13h - Pop BBQ [Notman House - free]
13h - Babukishan Das Baul workshop [Pop HQ - free]
13h30 - Bloodied but Unbowed (Vancouver punk doc) [Pop HQ - $5]
16h30 - Sacred Sunday [Ukrainian Federation - $20]
20h30 - The Season: A Socalled Musical [Theatre Outremont - $20]
21h - Peter Hook plays Joy Division oh god :( [Club Soda - $30]
21h - Corner Store Showcase (Carl Spidla, Shaun Weadick, Katherine Peacock, James Irwin, Neil Holyoak...) [La Tour Prisme]
21h20 - Nick Kuepfer [Divan Orange]
22h - Girls [Corona - $23.15]
22h10 - Babukishan Das Baul [Casa del Popolo - $12]
22h - Kyle Bobby Dunn [Divan Orange]
22h30 - Jesse Dangerously [Royal Phoenix - $10]
22h40 - Grass Widow [Cabaret Mile End - $25]
22h50 - Eric Chenaux [Divan Orange]
23h10 - Astronautalis [Royal Phoenix - $10]
23h30 - The Raincoats [Cabaret Mile End - $25]
23h30 - DJ Q-bert [Sala Rossa]
23h40 - Elfin Saddle [Divan Orange]
02h - Think About Life & DJ Valeo [Église Saint-Édouard - $12]
That's it! I'll try to keep this guide updated with new developments - follow me on Twitter to stay up to the minute. And I'm sure I've missed tons of great things - leave your tips in the comments!
Posted by Sean at September 19, 2011 3:39 PM

Doldrums just got a recording session with Bilerman at Banff Centre and is out :( And we will have some more news in the coming day...will keep you posted!
Sunday night at Les 3 Minots ... Topanga, The Cheap Speakers, Reversing Falls, and The Black Void. 21h, $5.
about said the gramophone
this is a daily sampler of
really good songs
. all tracks are posted out of
love
. please go out and
buy the records
!
to play a song in your browser, click the

. to download a song, right-click the link and choose 'Save as...'
all songs are removed within a week or two of posting.
said the gramophone
launched in march 2003, and added songs in november of that year. it was one of the world's very first mp3blogs.
if you would like to say hello, find out our mailing addresses or invite us to shows, please get in touch:
montreal, canada:
sean
toronto, canada:
jordan
toronto, canada:
dan
please don't send us emails with tons of huge attachments; if emailing a bunch of mp3s etc, send us a link to download them. We are not interested in streaming widgets.
if you are the copyright holder of any song posted here, please
contact us
if you would like the song taken down early. please
do not direct link
to any of these tracks. please love and wonder.
"and i shall watch the ferry-boats / and they'll get high on a bluer ocean / against tomorrow's sky / and i will never grow so old again."
about the authors
Sean Michaels
lives in Montreal. He is a writer, critic and author of the theremin novel
Us Conductors
. Follow him on
Twitter
or reach him by email
here
.
Dan Beirne
is an actor and writer living in Toronto. Any claim he makes about his life on here is probably untrue. Email him
here
.
Jordan Himelfarb
lives in Toronto. He is an opinion editor at the
Toronto Star
. Jordan's posts appear at Said the Gramophone only on the last Wednesday of every month. Email him
here
.
Site design and header typography by
Neale McDavitt-Van Fleet
. The header graphic is randomized: this one is by .
our patrons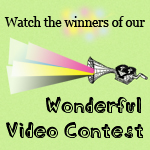 search
Archives
elsewhere
our favourite blogs
(◊ means they write about music)
Back to the World
La Blogothèque
◊
Weird Canada
◊
Destination: Out
◊
Endless Banquet
A Grammar (Nitsuh Abebe)
◊
Ill Doctrine
◊
A London Salmagundi
Dau.pe
◊
Words and Music
◊
Petites planétes
◊
Gorilla vs Bear
◊
Herohill
◊
Silent Shout
◊
Clouds of Evil
◊
The Dolby Apposition
◊
Awesome Tapes from Africa
◊
Molars
◊
Daytrotter
◊
Matana Roberts
◊
Pitchfork Reviews Reviews
◊
i like you [podcast]
Musicophilia
◊
Anagramatron
Nicola Meighan
◊
Fluxblog
◊
radiolab [podcast]
CKUT Music
◊
plethoric pundrigrions
Wattled Smoky Honeyeater
◊
The Clear-Minded Creative
Torture Garden
◊
LPWTF?
◊
Passion of the Weiss
◊
Juan and Only
◊
Horses Think
White Hotel
Then Play Long (Marcello Carlin)
◊
Uno Moralez
Coming Up For Air (Matt Forsythe)
ftrain
my love for you is a stampede of horses
It's Nice That
Marathonpacks
◊
Song, by Toad
◊
In Focus
AMASS BLOG
Inventory
Waxy
WTF [podcast]
Masalacism
◊
The Rest is Noise (Alex Ross)
◊
Goldkicks
◊
My Daguerreotype Boyfriend
The Hood Internet
◊
things we like in Montreal
eat:
st-viateur bagel
café olimpico
Euro-Deli Batory
le pick up
lawrence
kem coba
le couteau
au pied de cochon
mamie clafoutis
tourtière australienne
chez boris
ripples
alati caserta
vices & versa
+ paltoquet, cocoa locale, idée fixe, patati patata, the sparrow, pho tay ho, qin hua dumplings, caffé italia, hung phat banh mi, caffé san simeon, meu-meu, pho lien, romodos, patisserie guillaume, patisserie rhubarbe, kazu, lallouz, maison du nord, cuisine szechuan &c
shop:
phonopolis
drawn + quarterly
+ bottines &c
shows:
casa + sala + the hotel
blue skies turn black
montreal improv theatre
passovah productions
le cagibi
cinema du parc
pop pmontreal
yoga teacher Thea Metcalfe
(maga)zines
Cult Montreal
The Believer
The Morning News
McSweeney's
State
The Skinny
community
ILX