BABY SHUT THE DOOR
by Sean
Please note: MP3s are only kept online for a short time, and if this entry is from more than a couple of weeks ago, the music probably won't be available to download any more.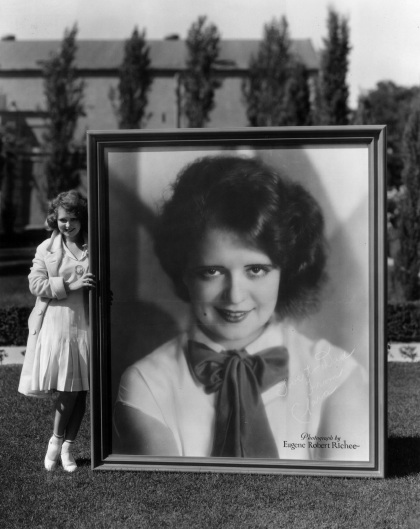 Harmony Trowbridge - "Forgotten Star". A gorgeous, just gorgeous little love song, with doo-wop and malletted toms, but I wonder if it's something else, too. Hidden in these kindnesses, a certain fragile wrong. Maybe next time I'll end it with lying in your arms, Harmony sings, but lying has two meanings. Maybe next time you'll end it with happening on my heart. [MySpace/buy exclusively here]

Connie Francis - "Don't Ever Leave Me". But there are no questions in this. Connie Francis and her girls want utter certainty: "Don't ever leave me." "Don't ever let me go." Let's be honest: these demands are kinda scary. Also, Connie's vague threat that if we ever part, her heart is gonna break in two. Parting is inevitable, Connie. It's what the telephone is for, or pen and ink. It's what lovers will have to do, sometimes, if their love is going to last. And so with all these high stakes, in this monster of a song, I love the appearance of a tinny piano solo at 1 min 50, rinky-tinking away, dancing around Connie's promises like the piano-player knows this stuff won't last, knows the certitude will fade, knows that in the morning, it'll all have gone to hell. [buy]
(photo is of Clara Bow / source)
Posted by Sean at December 6, 2010 12:11 AM

Guys! You can probably foresee what goes on my mind. You know what makes my day. These two songs are...so good. You should come up with mixtapes Grammo-people!
You post one or two tunes per day and they sink down in the stack, they need to be heard over and over. I have a separate folder to save your tunes (and another for 20jazzfunk). But anyhow you guys can sometimes be unbearably modest for no reason. Thanks for the posts.
...and yes, I'm back in my old blog in which I'd been writing for 3 years. Ghost FM was fun but didn't feel like home. Make sure you delete the link or replace it with my new link (This Winki's). You don't have to mention I need a new logo for it, it looks ancient. I'm gonna keep blogging about what I find good. I may not be as elaborate as before (due to tight studying schedules in university) but I also cannot consider NOT BLOGGING (= death and all his vanities) for me. Peace out!
Connie Francis rules! There is a big debate over whether "The Queen" in Don McLean's American Pie was Francis or Little Richard (Elvis was the king). Anyway, keep churning out what's good. My site does mixtapes too. Here's the most recent: http://themanfromthegarage.com/?cat=9
Can't stop playing the Connie Francis. So good! Thanks!
Now the moon just lights up my feet...thanks for these.
Yes! I really liked Hamony's "Covers Up" when you posted it a couple (?) years ago. Thanks for showing me another of her gems. I bought her new album and it is excellent! The opener "West Coast Girls" is especially great.
Both of these songs are pure gems, Sean, thank you so much...