CARVING KNIVES
by Sean
Please note: MP3s are only kept online for a short time, and if this entry is from more than a couple of weeks ago, the music probably won't be available to download any more.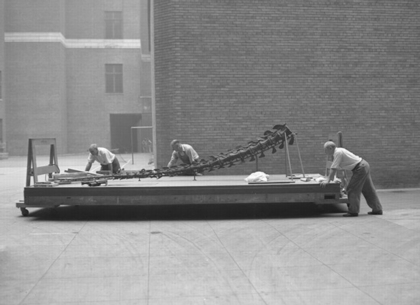 Robyn - "Dancing On My Own". Robyn's tremendous new track, seething and crystal-clear. It's a song about being alone at a club, watching you kiss her, and as with the bridge of "Be Mine" (still the Swedish singer's finest hour), this watching is mixed-up, bittersweet, alive. She's alive in the moment, but more powerfully, her voice keeps nothing hidden. Pop stars do not hide in their songs - she is bare before us, showing us everything of her heart. NB: the only difference between the first verse and the first chorus is a bass-note, an extra rhythmic subdivision. You make beauty out of what's at hand. [Body Talk Pt 1 is out in June - website]
Greg MacPherson - "Smoke Ring". It's not the same thing as 2002's Good Times Coming Back Again, the last MacPherson album I heard, and one of the best Canadian albums of the decade. But Mr Invitation has a similar appetite and snapping jaws, the handsome combination of snarl and hook. MacPherson would back you up in a fight, would give you the money to buy London Calling, would burn himself to catch the falling star. "Broken Dreams" is rock'n'roll that never rolls away; it rocks back and forth, hard, until the wood begins to splinter. [buy]
Posted by Sean at April 26, 2010 9:42 AM

I'm in the corner watching you kiss her. I can familiarize with this easily. This the the most horrible feeling. I mean you're trying to avoid the scene and it seems impossible, you have to have a close encounter of what abhor!
Hey guys! Good luck with the new upcoming design. Beware though! This is quite risky. I don't read Stereogum anymore because I don't like the look anymore.