COOS AND FLICKS
by Sean
Please note: MP3s are only kept online for a short time, and if this entry is from more than a couple of weeks ago, the music probably won't be available to download any more.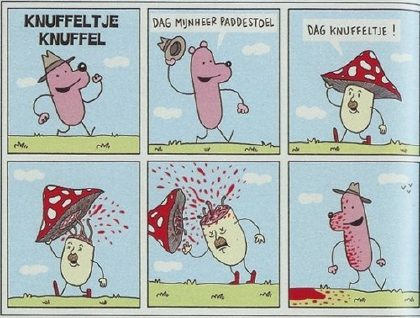 François Virot - "Say Fiesta".
François Virot - "Cascade Kisses".
Can't get enough of Virot's Yes Or No. Whereas Animal Collective are at times too diffuse to soothe your heart, and the Dodos' steady lustre grows into something hard & grating, Virot's songs are both simple and crooked - like gnarled hooks you can hang your coat on. The way he sings radio on "Say Fiesta" - well it's silly, endearing and French but it lets the song's emotional oomph come out of nowhere, like an alleycat sprouting roses. Virot's looped-up strums, snaps, thumps and coos remind me of a paper model city - precisely folded, brightly scribbled, not meant to last.
Posted by Sean at November 13, 2008 8:00 AM

Hi Sean!!!
What a pleasant surprise! I have been listening to them all week!
Hope all is well :)
Did know about these guys. Damn nice stuff. Thanks.
Didn't know about these guys. Damn nice stuff. Thanks.
Thanks Sean, this is great. I bought it on Amazon MP3 right away!
reminds me of the first time I heard an animal collective track (Winters Love) and I suddenly felt like I understood what real musical joy was.
Thanks Sean.
OH SNAP! From the old school ep version of cascade kisses i got... this version gave my body chills. Or its the 3 days of power naps without any solid hours of sleep.