DEDICATED TO O'HARE AIRPORT
by Sean
Please note: MP3s are only kept online for a short time, and if this entry is from more than a couple of weeks ago, the music probably won't be available to download any more.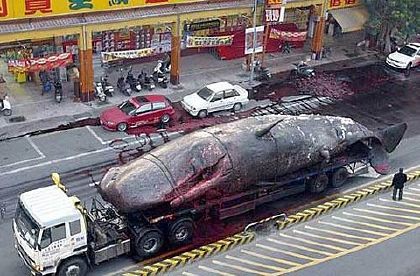 Dear Sofia,
I think we can make this work. I've had dreams of knocking on your door. When I'm awake now I still hear the knocking. I hear the knocking everywhere. I went to your house and I stood on the front walk and I thought about knocking. I almost knocked. But the knocking is so loud in my mind, bang and bang and bang, that I decided that was enough. I let my head's, my heart's, my dreams' knocking be enough. Did you hear me out there? I walked away down the street to the diner. I'm sitting here now, iced tea. Writing you this letter. Sofia, I think we can make this work. We just need to go slow. Don't worry about the knocking - I don't mean anything by it. We'll go slow. Snail-slow. Tar-slow. As I'm writing to you I keep getting flashes of other things, of visions. The visions aren't of you they're of your house. I'm tearing up flowers and throwing them at your door. I'm tearing up clouds and leaving bits of lightning all over your lawn. I've just knocked my iced tea onto the floor. I just want to yell. Sofia, I think we can make this work. There are whole gardens in my chest, whole storms. There's noise and fury and knocking. You're my sweetheart and I want to literally burn bridges with you. Together we'll burn bridges. Literally. We'll light the fuses and watch them burn. We'll kiss in smoke. We'll take it slow, Sofia. Write me back. To the diner I guess.
Love,
v. l.

PS: Here is a secret: One night you turned to me in bed - you were still asleep, - and you said "I have nevers in my mouth." But it sounded like bullshit.

[buy. This album is $5. You can also buy it from iTunes, eMusic, Amazon MP3, Napster, Rhapsody, Lala or Amie St. You can also download it for free, at that link, in the form of 320 kbps MP3s. You can also stream or download it from iLike, Facebook, Last.FM, iMeem, Muxtape, Myspace, VIRB, Bebo or Fuzz. All of the links are at that link above. I suggest you listen to it and then buy it for $5 because it is really good.]
Posted by Sean at July 3, 2008 10:31 AM

I wish I could be as awesome as you someday.
By the way, listen to [url=http://pianosfilledwithflames.blogspot.com/2008/07/all-songs-i-know-you-hate_01.html]I Have Made You a Mixed Tape[/url], by Daniel Ledwell. That song has consumed my existence recently.
What's this about O'Hare? I hope you weren't in Chicago and forgot to dial me up!
no no no, haven't set foot in chicago sadly.
they don't build banks by the freeway
and they don't keep bullets on the bookcase.
what was that letter? yours? someone else's? just made up? if made up, good fiction writing. that is the main reason i read this blog -- music is 2nd. i can get music anywhere, even over the speakers at Walgreens.
hi dan. thank you. yes, the letter was just made up. it is how the song made me feel & think. thank you for the kind words.
you can basically assume that unless indicated otherwise, everything written here is our own nonsense.
that letter was all sorts of beautiful. so far from nonsense.
i am sorta copying you now with a blog of my own, partially out of homage, partially for fun. if you care to look, its:
shyness-is-nice.blogspot.com
as i get into the swing, i hope to become more literary.