I DIMLY RECALL
by Sean
Please note: MP3s are only kept online for a short time, and if this entry is from more than a couple of weeks ago, the music probably won't be available to download any more.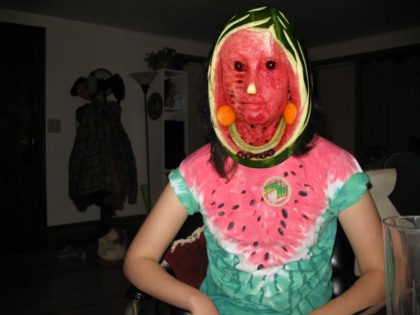 The Vaccines - "If You Wanna". A song of utter foolhardiness. The singer knows he is being foolhardy - not just fancy-free, reckless, but hardy as a fool. He knows he is singing a love-song to a lover who has not been loyal; he knows he is giving his catchiest chorus to someone who doesn't deserve it. But he doesn't mind. He just wants to get back to that place, running through the dry bright sunlight, with small fast plans, toward kisses with bumping teeth. His band-mates, the Vaccines, they are like: whatever. They are like: whatever, man. They are like: just tell us when we can start playing. They've got hooks ready, riffs stored up; they've got a tambourine beat they'll throw onto anything that moves. C'mon, they say, let's just become famous already. [The Vaccines are new / website / Facebook / thanks Ryan]
The Band in Heaven - "Dreams". The Cranberries' consummate classic, drenched in reverbbbbb. I do not know if it makes the song better, but this version of "Dreams" feels closer to what "Dreams" has become for me, these 17 years later. It is not something I can cleanly recall. I recall it only as a collection of dark shapes: a flicking melody, Dolores O'Riordan's voice. It is a submarine. It is shadowed, hidden. It rises suddenly, at ridiculous times, walking into a movie theatre or riding my bicycle - and I sing it under my breath, wordlessly, because I can't remember the words. "La la la?" The Band in Heaven get it right; they get it indistinct. [MySpace / get the record for free or almost nothing]
Posted by Sean at August 23, 2010 12:51 AM

How have I never heard that Cranberries song?
Good stuff, both songs rule.
Hey there guys! I moved to Stockholm, Sweden. It's a great city. Let me know whenever you come over.
The Railcars cover of Dreams you guy posted is even more indistinct and, I think, even more awesome.
Totally, Meir, the Railcars version is on the same page. The main difference is that it's more aggressive, clamouring, instead of this smoke you can pass through. But it's great. I've put it back online for folk, here. (And Dan's original post, here.
Pedram, enjoy Stockholm. I hear you should move to Malmö or Gothenburg as fast as you can.
have you heard the railcars version? it's kind of similar. love it.
oops sorry, didn't see the other comments!
Whoa, that picture is crazy! Thanks for the music.