NOT JUST THE 1ST TIME
by Sean
Please note: MP3s are only kept online for a short time, and if this entry is from more than a couple of weeks ago, the music probably won't be available to download any more.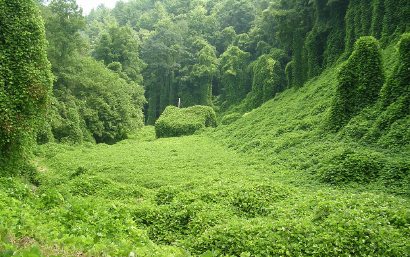 Roberta Flack - "The First Time Ever I Saw Your Face". Roberta sings this so slow, so slow. She sings it slower than the string section even imagined she could. Even when she gets loud, and big, she sings it so slow. She is a wiser woman than I am a man. She savours it, she dwells in it - this first time ever she saw your face. Me I would sing the song so fast. I would try to go hoarse, singing it. I would try to get all the words out and into my lover's ears, as quickly as I could. I would want her so badly to know this. That: The first time ever I kissed your mouth / I felt the earth turn in my hand. But Roberta is wiser. It is not patience she shows; it is instead the sureness of her love. It is there at the beginning of the song, and it will be there at the end. She could kiss her love for a thousand years and still they would love each other at the end. It's a love measured in something longer than days, than months, than years, than decades. (It's measured in heartbeats.)
[buy]

Ravens &Amp; Chimes - "So Long, Marianne". My only Leonard Cohen trivium is that "Marianne", in this song, is the rue Marianne, in Montreal, near where I used to live. And so when he, and when Asher Lack, sing to "you", they are not singing to a girl called Marianne. Perhaps they are actually singing about you. Perhaps it's you that has left them in this state of disarray, wa-ah-oh-oh-oh-oh'ing. Ravens & Chimes have added to the song a ridiculous velocity, an outright hunger, an impatience that sends the bass drum thumping all through the tune. It's the opposite of Roberta Flack, above; they're tied in knots and want a solution pronto. They show none of Cohen, or Flack's patience. They've got the same nerves as me. C'mon.
---
Tonight we are presenting a concert by Julie Doiron, Christine Fellows and Ola Podrida, here in Montreal. It's only ten dollars, which is a little crazy. If you live here, please, please, please do please come. I promise it will be a comfort to you on this Wednesday. And say hello!
If you follow that link you also have a chance to listen to a new song by Christine Fellows, from her upcoming record.
You can also learn about our other concerts - Friday, with Grizzly Bear & Yeasayer & Plants and Animals; and Sunday, with Casey Dienel & Elfin Saddle & Horse Feathers & Clues. There is now an mp3 available, offering a medley of songs from Clues' upcoming record. It will strike you dumb, friends, and full of awe.
Also recommended, Chromewaves' Thursday show and i(heart)music's Saturday presentation!
Posted by Sean at October 3, 2007 8:00 AM

Hi Sean,
I already know that The First Time song sung by Johnny Cash, and he was similarly slow but less melodious. I love it.
Sean,
I hate to call your bluff, but "So Long, Marianne" isn't based on rue Marie-Anne. It's actually a heartwrenching ode to Marianne Ihlen, a Norwegian model whom he fell in love with while living on Hydra.
(Well, that's what she said: http://www.leonardcohenfiles.com/marianne2006.html)
Not that you should be bothering yourself with such petty details. A man who quantifies love as being measured in heartbeats, in my books, definitely has his priorities straight.
Best of luck with your Pop Montreal shows--it's an awesome, awesome lineup! (Wish I could be there.)
would love to have such gigs on table..tx for Roberta and hello from Prague, middle Europe
...but how about that photograph?
brie - of COURSE there's some marianne who will claim precedence. but i scoff at it. mr cohen, even today, dwells a few steps from the street in question.
thanks so much, amy.
david - you are, you are, you are missed!
danica - you'll be seeing more where that came from.
Sean
Just read further down that Friday will be your first time seeing Grizzly Bear. All there is to be said, I think, is YOU LUCKY MAN! Prepare to be blown away.
Aw, my boy and I played that Roberta song on our wedding day. Followed by Billy Idol's "White Wedding". We're weird like that.
can anyone send m that song? i love it so much and i can't find it anywhere.
p.s. i LOVE julie doiron. shes amazing. she's like a warm hearth and gingerbread cookies in the winter.