OUR OFFICIAL CREST
by Sean
Please note: MP3s are only kept online for a short time, and if this entry is from more than a couple of weeks ago, the music probably won't be available to download any more.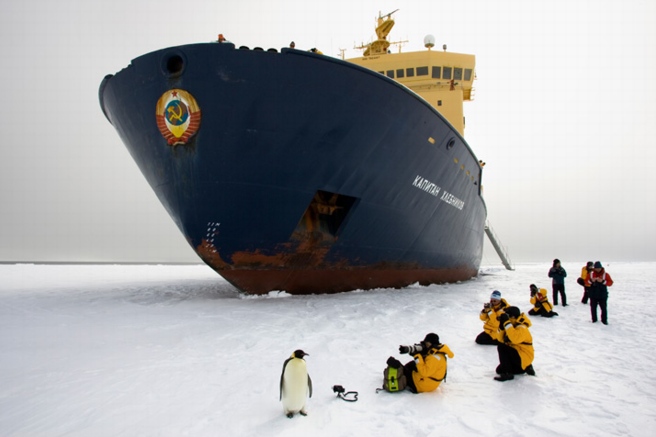 The Luyas - "Cold Canada". In a week that saw successes by other precocious Canadians, I can only hope that the Luyas one day get their chance to climb up on a rooftop and play "Cold Canada" to their whole wild neighbourhood. It's a song that belongs to a rooftop,
that deserves to be there, noisy and triumphant and redemptively defeatist. The trumpet calls out to Mount Royal, the drums skim the skyline, and Jessie Stein sings her cheerful truth: WE'RE GONNA LOSE / WE'RE GONNA LOSE / WE'RE GONNA LOSE. Also, she sings, SNOW WILL ALWAYS WIN. You can imagine the cats and dogs in the streets, the businesswomen with attaché cases, the young men with toques and hockey-sticks. They'd squint at the rock band on the roof, pure and scattered, wondering if the organ sound is burbling up from the storm drains.
The Luyas' Too Beautiful To Work is burrs and gleams and ragged wishing. It is their second album, their first for Idée Fixe (CAN) and Dead Oceans (USA). They are one of Montreal's greatest acts, and I wrote about them most recently for McSweeney's. They launch the album in Montreal on Feb 24, and begin a major US tour. You can stream the entire album by clicking on Releases over here. OH BUY THE ALBUM YOU DAMN FOOL.
(photo from National Geographic)
Posted by Sean at February 17, 2011 10:24 AM

I have this weird feeling about the new album, where I really don't care for the direction a lot of these songs went, especially since they ignore or temper the sort of things that made me love the Luyas and S.S. Cardiacs to begin with.
But at the same time, I can't pass up the opportunity to support the band at a time where it actually matters, so the LP is mine.
I can't feel good though that THIS is the album they release with the highest profile they've ever had. I hope so badly it'll work out, but I just don't know.