POSTCARDS
Please note: MP3s are only kept online for a short time, and if this entry is from more than a couple of weeks ago, the music probably won't be available to download any more.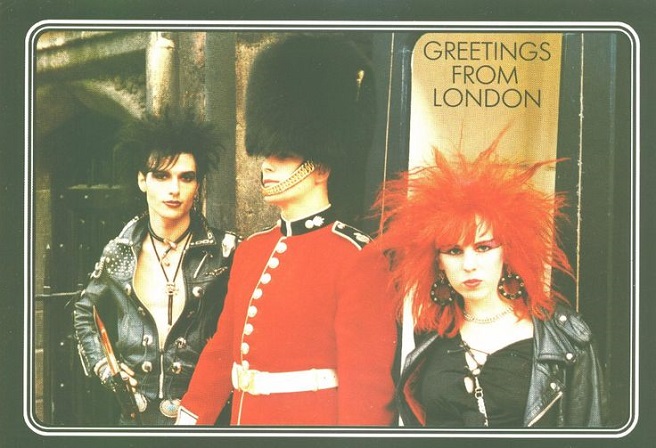 The four songs on the new Primetime seven inch are about small moments that feel enormous. There's the pep-talk at the beginning of a new day ("Get a Grip"), an ode to not giving a shit ("Anyway"), the joy of walking through the city in a good mood ("Fallen Out"), and the hilariously libidinous "Pervert," which feels like an answer song to "Orgasm Addict" lost in the mail for forty years.
One part of the initial burst of punk rock was singing about everyday life, adventures close to home. Primetime pick up on this, sending us funny, sassy, and totally nonchalant postcards from the workaday world. And of course the entire post-punk canon is masterfully distilled in these songs, with some British Invasion rock 'n' roll jammed in there too. I could list the bands they might resemble, but that's beside the point. What matters is that these songs, none longer than two-minutes, are gloriously about the here and now. Primetime's fresh dispatches make our days and nights sing new.
[bandcamp / buy the seven inch]

Posted by Jeff at August 2, 2016 12:11 PM

Hey, that was pretty good. I'm currently listening to Fairytale in the Supermarket by The Raincoats (~1979) which sounds pretty similar!!
You guys should run this site as a podcast. If you don't want to record yourself talking about the songs, just get Dr. Sbaitso to do so. But I mean it though. A podcast of the tracks would be a great way to download the tracks and catch up to them whenever.