SHEAR EXPERIENCE
by Sean
Please note: MP3s are only kept online for a short time, and if this entry is from more than a couple of weeks ago, the music probably won't be available to download any more.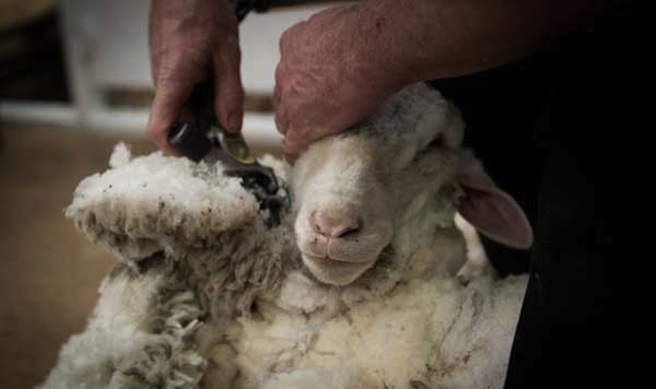 Jib Kidder - "Appetites". On shrooms, Stuart sheared the sheep. He hadn't meant to be on shrooms but he was out with Al when he got the text from his pa. Sheeps wont shear themselves. Now pls. So Al doubled him back to the farm then pedaled off himself, cap turned backward. His pa barely said a word - dropped the bucket with the razor at his feet, thump, and stamped off. Stuart took the bucket and and went out into the yard. Across the pungent mud and over the pricking fence, into the shadow of the barn. There were tiny starry twinkles at the corner of his sight. The sheep smelled like sheep. They baaaed like those toys at the shop on high street, a sour sound like cherries. Stuart put down the bucket. He thought to himself, I am high. He rubbed his face and fetched one of the sheep, grabbed it by the collar, but then he had to let it go so he could rub his face again and plug in the razor. Sun was roaring into the barn through the gap in the rafters. Straw was flying like ticker-tape. The baaaas like cherries. Stuart grabbed the sheep again, yanked it gentle and firm, as his father had taught him, clutched it to his knees with a razor buzzing in his hand - brrrrrr fffffffff brrrff ffff fffff shhh brrrrrrrfff. The sheep looked this way and that. It smiled like a happy grandma. It was skinny and weird, hot and animal. Stuart felt like a field of cotton, a field of soft fluffy cotton like you see on TV. [buy]
Posted by Sean at January 29, 2015 2:36 PM

brrrrrr fffffffff brrrff ffff fffff shhh brrrrrrrfff
I've never sheared a sheep, but you've now convinced me that you have.