yes I will Yes
by Sean
Please note: MP3s are only kept online for a short time, and if this entry is from more than a couple of weeks ago, the music probably won't be available to download any more.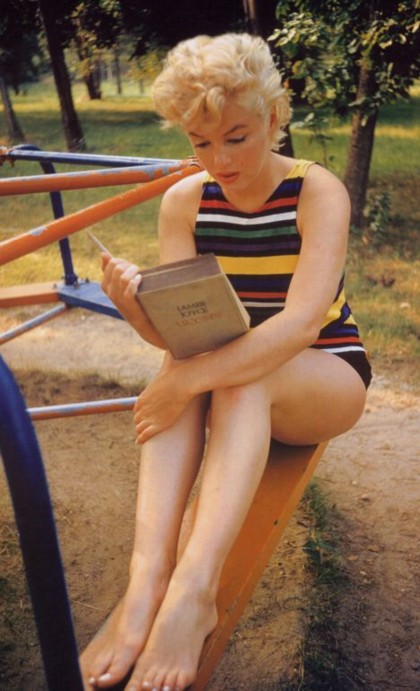 Lido Pimienta - "Mueve". Carlos couldn't decide if he wanted to be a mover or a gardener. Three days a week, he kneeled in the earth, digging holes, pruning brambles, planting seedlings. Three days a week he lifted armoires, ottomen, easy-chairs. One day a week, he rested. On one of these rest days he was sitting sipping a vanilla soda. He was on a plastic chair, under a plastic parasol, at the side of the road. Three girls were playing hopscotch, skipping across chalked white lines. Carlos sipped his vanilla soda. He finished his vanilla soda. He didn't want to be a mover or a gardener. He wanted to play hopscotch. [buy] (thanks guillaume!)
The National - "Vanderlyle Crybaby Geeks". (Removed at label request.) As the buds turn to flowers and then turn to fruit, over hours and days and months, they do not know a single thing about love and longing, about loneliness; they do not know busy concert-halls and warm streets at night; they do not know mystifying conversations and flying kites, opaque texts, waiting and wondering, and biking as hard as you can. Fruit do not know anything about searching another person's eyes. They know nothing about calling someone's name. Sometimes I am a single, perfect, burnished purple plum. [buy]
(photograph of Marilyn and Ulysses comes from r0b0god - thanks.)
Posted by Sean at May 24, 2010 12:05 AM

WEB SHERIFF
Who You Gonna Call
Tel 44-(0)208-323 8013
Fax 44-(0)208 323 8080
websheriff@websheriff.com
www.websheriff.com
Hi StG,
On behalf of Beggars, 4AD and The National, we would kindly ask you not to post copies of "High Violet" on your site (or any non-preview tracks from the newly released album by The National).
We do appreciate that you are fans of / are promoting The National, but the labels and artist would greatly appreciate your co-operation in removing your links to the pirate files in question.
Thank you for respecting the artist's wishes and, if you / your readers want good quality, non-pirated, preview tracks, then a full length, high quality version of "BloodBuzz Ohio" is available for fans and bloggers to link to / post / host etc from www.highviolet.com/thenational_bloodbuzzohio.mp3 and "Afraid of Everyone" is now also available from www.soundcloud.com/ninasles/afraid-of-everyone-the-national ... .. for further details of the new album, on-line promotions, videos and 2010 shows, check-out the official site, as well as the band's MySpace at www.myspace.com/thenational and YouTube channel at www.youtube.com/user/beggars ... .. and keep an eye on these official sources for details of further news, preview material and on-line promotions. Last, but not least, check out pitchfork.com/tv/ for the "Castle Rock Sessions" featuring live versions of tracks off "High Violet".
With Thanks & Regards,
WEB SHERIFF

Funny thing about The National album is that it sounds better on mp3 than it does on CD. Over compressed. Great songs, though, almost as good as 'Alligator'. The band say that the vinyl sounds better. I love that picture of Marilyn, especially the way she's nearly at the end of the book so must be reading Molly's soliloquy which should have resonated with her.
There's actually an organisation called WebSheriff?
Cooooool.
I imagine the Web Sheriff as played by Tommy Lee Jones. Like he just spouts off all that legal jargon, and then tells us in 'plain english': "take down the song, boys, don't fuck around."
web sheriff probably packs a gun on his hip and wears chaps?
WEB SHERIFF
Who You Gonna Call
Tel 44-(0)208-323 8013
Fax 44-(0)208 323 8080
websheriff@websheriff.com
www.websheriff.com
Howdy Ryan, Dan & Cynthia,
Thanks for your posts and thanks, also, to Sean / STG for respecting the artist's and label's wishes.
All The Best,
WEB SHERIFF