10-Day Forecast
Please note: MP3s are only kept online for a short time, and if this entry is from more than a couple of weeks ago, the music probably won't be available to download any more.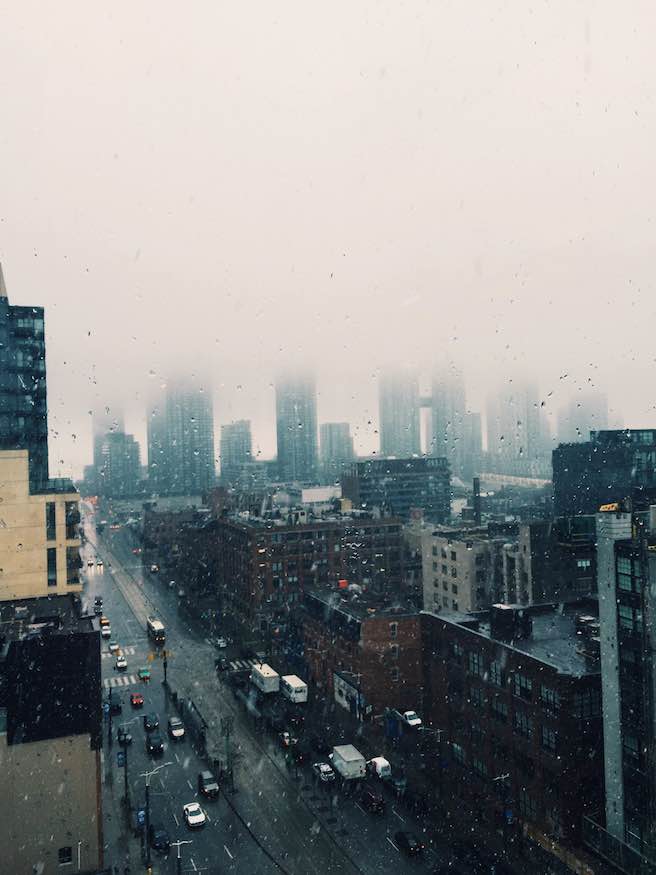 Bill Callahan - "Spring"
Fiona Apple - "Anything We Want"
Patterned glass. Thick mist. Grey everything still, a cold so your fingers dissolve like static at the tips. Cigarettes blooming up from the gutter. Dusk that bleeds into everything, dusk you breathe in until your eyes swim with it, until you find yourself mouthing words that aren't quite your own. On the way home you'll watch an airplane cut through the fog, but it looks more like a car with a busted headlight towing the whole sky behind it. Dragging the day over. You'll dream like a skipped record about being the last person on earth and then when you wake up it'll be true. That swift forward pull in your stomach like you've hit turbulence - you'll walk around carrying that feeling in your throat for a day, for a week, for until you find someone to take it back from you.
[Buy Dream River / The Idler Wheel...]
(photo's just my own)
Posted by Emma at April 3, 2015 7:10 PM