GO AND JOIN A BAND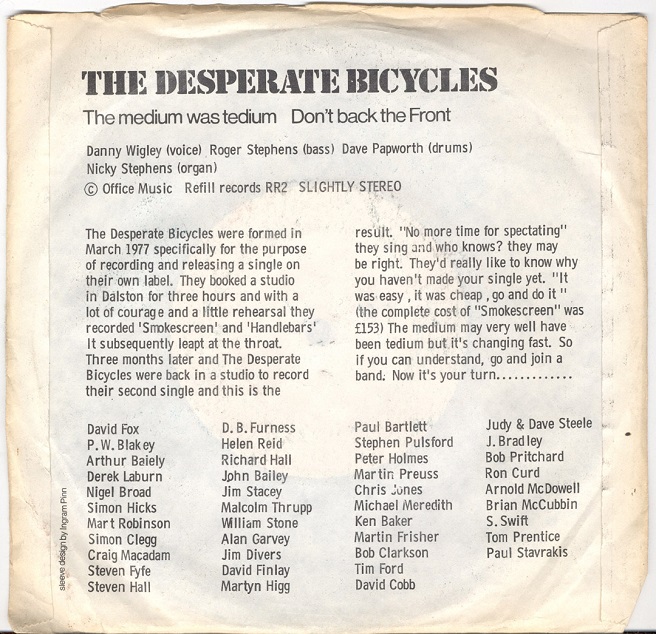 The Desperate Bicycles - "The Medium was Tedium"
"The Medium was Tedium" by The Desperate Bicycles begins with a two note bass line, followed by a wheezing organ vamp, and percussion provided by what I think is a kick drum and tambourine. This is bare-bones instrumentation, but they prove that these basic ingredients, along with spoke-sung vocals full of conviction, are all you need to make a killer song.
This is primordial UK DIY from a self-released seven inch. No glitz and glamour, just a belief that every song that played on mainstream radio in 1977 sucked so bad that literally anyone could do better. The Desperate Bicycles say go make your own band, because for them "it was easy - it was cheap." Go to your grandmother's house and borrow her organ and figure out how to make some noise with it, hell, recruit her to jam if you can.
(First heard on a mixtape from Warren Hill circa 2001. Thanks again, buddy)

Posted by Jeff at
10:20 PM
|
Comments (0)