A PAIR OF APPROACHES
by Sean
Please note: MP3s are only kept online for a short time, and if this entry is from more than a couple of weeks ago, the music probably won't be available to download any more.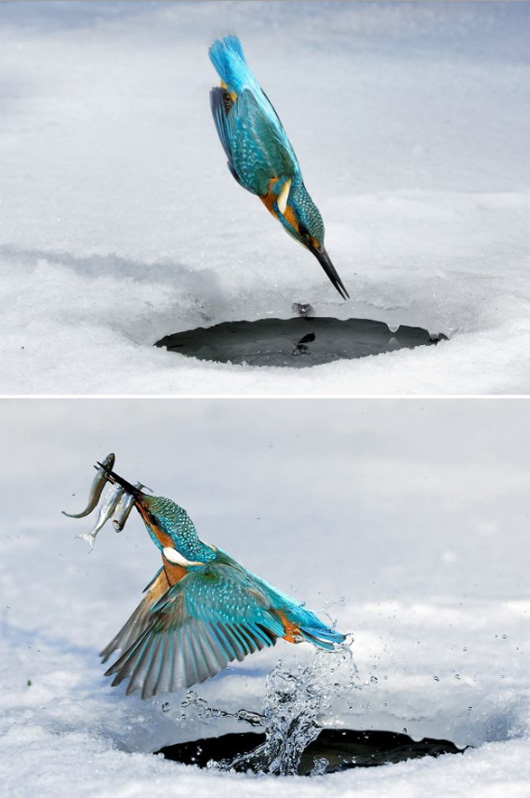 Jim Guthrie, Sarah Harmer & Bry Webb - "Long Time Before This (Gwaii Haanas)". This song scarcely exists, the shortest 2:30 in recent memory. But it needn't be any longer, needn't have more flesh. It's an unveiling, an arrival, a series of wakings-up. I am reminded of the opening of Fred Penner's Place, a Canadian children's show from the 80s - mostly because of the feeling, I hope, though it's probably also because of the context. "Long Time Before This" is taken from National Parks Project, a collection of songs inspired by Canada's national parks. In this case, three musicians were thrown together at Gwaii Haanas, in British Columbia. They must have seen dew, dawn, raindrops on spiderweb. Maybe waterstriders, or the sea as it swallowed stones. But the thing that lingers with me, that leaves me wondering, is not the morning of this song; it's the night before, the preceding moments, the secret conversations, the green glass & shared meal, in their cabin in the woods.
Kate Bush - "Snowflake". So this is love.

---
Haven't decided how I feel about it yet, but "Serpents" is the first taste from Tramp the upcoming second LP by Sharon Van Etten, who made my favourite song of 2009.
Posted by Sean at November 28, 2011 11:27 AM