A Pattern Emerges
Please note: MP3s are only kept online for a short time, and if this entry is from more than a couple of weeks ago, the music probably won't be available to download any more.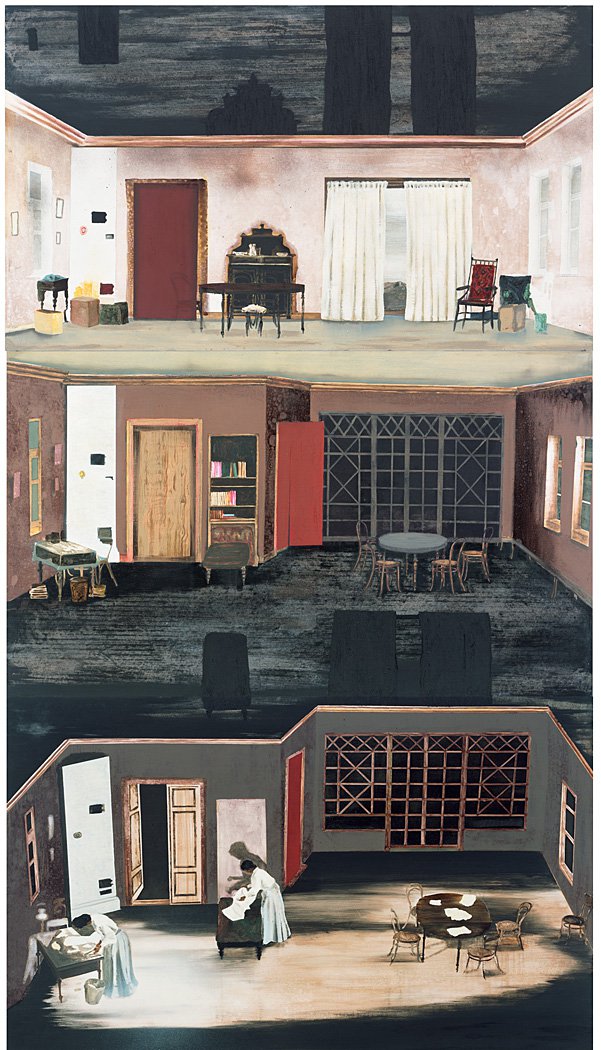 In a cold chamber on the 95th floor, in a sheer black tower perched above the city, there is a blinking light. A message is waiting. A spherical chair, empty and dolloped in the middle of the room, in front of a permeable coffee table with a few half-read pdfs lying open, their seams cracked with age. After a few moments, the message forces its way in; marked urgent. A voice, a synthetic approximation of the sender's vocality, speaks in a rushed whisper, an accent from the North.
Your highness, it is of the utmost importance that I speak with you. It's regarding your plans to travel. It's not safe, your highness. Since the outages, the trails have become insecure, accessible to fence-breakers and Gypnotic tactics. Not even your mind is safe on these trails, sire. I saw my first hand..--well, I saw him turned inside-out with madness, sire. You met him once, Handish deGrasse, with the long locks and the knack for counting teeth from a single smile. He was a great man, sire, and a loyal servant. It's not safe, sire. I hope this reaches you before you leave. If not, I fear the worst.
On the 95th floor, man is prey to nothing save the winds and the weather. And even in the darkness that stained everything in sight, clouds could still be seen to gather in the distance. They seemed to shuffle together, almost out of need, like Gypnots on a soup line.
--
Träd Gräs och Stenar - "Tegenborgsvalsen"
How happily the bird makes its nest, how singular in its movements. Surely it must understand the world entire to build such a lovely nest as that.
[Buy]
Posted by Dan at May 13, 2011 7:49 PM