ALORS QUOI?
by Sean
Please note: MP3s are only kept online for a short time, and if this entry is from more than a couple of weeks ago, the music probably won't be available to download any more.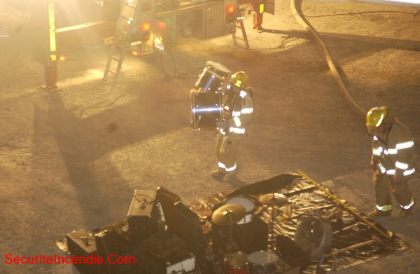 Pony Up - "A Crutch or a Cradle (unmastered)". Okay imagine you were given a magic compass - not a Golden Compass, but a magic one all the same. And you have this in your hands, ticking and whirring and silverly enchanted, and it's leading you to somewhere. You're on your way! Oh man, you're finally on your way to that somewhere! And then one morning you take out your keys to unlock your bicycle and you realise you lost your magic compass, you left it somewhere or it fell out of your pocket or god know's what. And you feel awful - lost and haggard and disappointed and doomed. And you are full, full of longing. And you realise that you're longing not just for the somewhere you never made it to, but for the compass itself. The thing that told you yes you're going the right way.
This is new music by Pony Up, from Montreal. I hear the Delgados, the Yeah Yeah Yeahs, and even a little of the Evens. I hear girls who swallow their pomegranate seeds.
[MySpace / older album / see Pony Up on the quebecois in-your-livingroom show Dans ton salon]
Carla Bruni - "Quelqu'un m'a dit". The French newspaper Le Monde is actually scandalised that we have not yet written about Carla Bruni. We apologise. No one from Carla Bruni's label got in touch with us. Nor did anyone from the French president's office telephone us. And believe me, we were waiting. Dan, Jordan and I spent the past five weeks camped out in the Gaspé, in a little cottage made of honey-coloured wood. We sipped summer wines, ate proscuitto-wrapped dates, practised lighting candles - and waited for Sarkozy's call. We slept in a triangle, heads-to-toes, always with our Sony Ericsson phone in the middle. The ringer was (is) set to 7, and also to vibrate. When we played Monopoly we kept the phone on top of Community Chest. We went skinnydipping, sure, but only one at a time. We listened to this one old Carla Bruni song, "Quelqu'un m'a dit," whose maudlin excesses are tempered by - well, - our occasional appetite for maudlin excess. Dan dressed up like a 30s gangster, Jordan like a femme fatale, and I put on my gingery fruit salad costume; we thought these outfits matched the song, that now for sure Bruni's husband would give us a ring. But no dice. We watched the bluejays, watched waves, wondered if cottages can have anthems, like countries do. [buy]
---
Sappyfest Contest
Our Sappyfest contest is now over. What beautiful and sappy stories you shared! I wish I could give prizes to everyone. The winners are Nick and Tessa, and I've sent you emails. Even in an absence of prizes, I hope everyone who can make it to Sackville, NB next weekend does so - I think it'll be one of the best times anywhere in the world, this summer.
[image is of amazing fire-fighters rescuing musical instruments from a fire in Montreal a few weeks ago]
Posted by Sean at July 28, 2008 1:22 AM