Another Night Drive, Another Girl Who Smokes
Please note: MP3s are only kept online for a short time, and if this entry is from more than a couple of weeks ago, the music probably won't be available to download any more.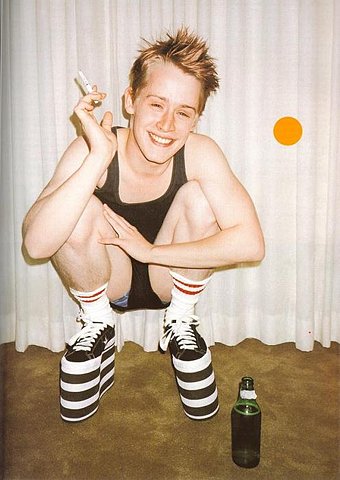 The Tragically Hip - "Escape is at Hand for the Travellin' Man"
"On those drives, they were so long. Through trees just like this, they remind me of it. I would just think about my mother dying." Jane C. smokes with a squint, her stocking feet up on the dash, a ghostly yellow light on her face. Jane S. drives, hunched slightly towards the wheel, both hands grip, she smiles, "You didn't listen to the radio?" "You're so far north up there," Jane C. takes a puff, blows it lazily towards the crack in the window, "You don't get any stations. On a lucky night you'd get Coast-to-Coast, but I just stopped trying after a while. I had one tape, Never Mind the Bullocks. And it got tired fast. Yeah, I would mostly just think. About if I got there and it had happened, or if it happened in front of me, what I would do." Jane S. lowered her high-beams for a passing a car, and let the silence hang in the air, and coughed from it. She checked the fans, at the right level, checked cruise control, 110, oil, fine, RPMs, sure, thermometer in water, middle, is that good? Flash. Raise the beams again.
"If you knew how things ended between us, would you stay with me or would you let me go?" Jane C. nipped the whiskey that sat crooked in the cup holder, on a wet receipt. "How does it end? Badly?" Jane S. had to look down a bit to look Jane C. in the eyes. "It ends how it ends. But if you knew how it ended would you stay with me, or are you just hanging around to find out?" The silence was now a fully present thing in the car. It sat between them, on the arm rest, like a ghost. Like the way the ghost of sleep would sometimes lie between them, penetrating neither, itself a restless thing, holding their eyes locked in the darkness, some sort of silent guessing game prayer breath-holding competition. If a deer comes out of the woods, honk first, then slow, then swerve. Or never swerve. Right, never swerve.
[Buy]
Posted by Dan at September 7, 2010 11:31 PM