APPLE WITH HONEY
by Sean
Please note: MP3s are only kept online for a short time, and if this entry is from more than a couple of weeks ago, the music probably won't be available to download any more.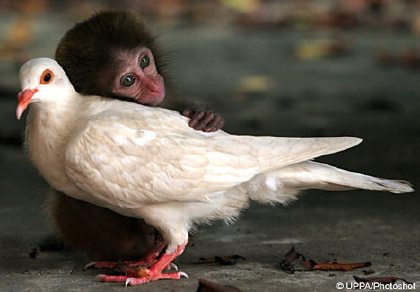 Bob Dylan - "Don't Think Twice, It's Alright" ("bootleg" version). I still can't wrap my heart around this song. I get it, I get it, I read about it in a book and now in my head I get it - that this is a mean sort of song, a sarcastic song, a song for a girl after the relationship's bitterly caput. But I knew it for too long, young & foolish, thinking it was just-plain resigned, thinking it was sorry only for itself, thinking - essentially - that it was kind & sad. So now I hear the spur and barb but it doesn't make its way past the familiar kindness. Especially here with the guitar more nostalgically played, something a little softer in the timbre of Dylan's voice. The thing I wonder, in the end, is if Dylan's more forlorn than he lets on. That even if he sat at a desk and scribbled this pretty vitriol, and even if it's true, he wonders if maybe he ought to have stuck around. He calls it a "lonesome road", and it is; and when he says "I gave her my heart but she wanted my soul," I think maybe he wishes, for a fingerpick of a moment, that he had been able to give her what she was waiting for.
[buy]

Etoile de Dakar - "Xalis". If today was a new year's day, we'd all climb up the fire-escapes and set up our stereos on our roofs. We'd put "Xalis" on our turntables and point our speakers at each other. Youssou N'Dour would sing in Wolof and we'd dance in bird-steps and fox-steps and zebra-steps on the gravel, stucco, tile; we'd wave our cupped hands at our friends across the street, and across the alley, and down the block above the bagel shop; someone would pop a bottle of champagne at 12 noon and we'd all applaud, gracefully, at her ambition; and we'd keep dancing. If this were a new year's day, our lives would be ripe with possibility; if this were a new year's day, we'd be smiling from the joy of it; if this were a new year's day you could all be my friends one day, and join me breaking bread. If this were a new year's day the phased guitar solo at 2:12 would go: "holy crap it's new year's yeah! whoa! what happened to last year! where'd it go! jee-zus! we're already in the next one! whoa!"
To all those for whom this is a new year, today: enjoy it.
[out of print]
Posted by Sean at September 13, 2007 12:14 PM