Are You With Me Now?
Please note: MP3s are only kept online for a short time, and if this entry is from more than a couple of weeks ago, the music probably won't be available to download any more.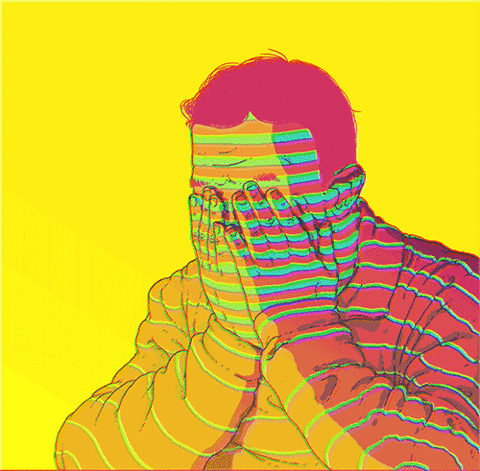 Cate Le Bon - "Are You With Me Now?"
Edmund took fish oil before bed and dreamt of his wives, past and present. Carolyn, his first wife, was getting re-married. To Garry, her longtime boyfriend, a lazy customs officer with a face like a brick wall. It was strange enough that Edmund would attend this event, in a smoky Polish community center full of strange old faces, but his other exes were there too. They had even less reason to be there, he thought, his smooth shoes gliding over the smooth tiles of the dance floor. He had spotted Alison, his second wife, on the way back from the bathroom. She was prepping something clandestine in the kitchen. Something black with wires and a digital clock, that she was placing inside the cake. He didn't say hello. He went to congratulate Carolyn, and she looked at him with that same face she had given on the first night they'd made love after her art party. That look like I can't show you here but I never want you to leave. And he wondered if maybe she had always wanted him to just go away. The smoke seemed to be the breath of the Polish community center, the music was its smoky language. Edmund searched for a spot on the dance floor, that spot that isn't intruding yet lost in the action, and he spied Jen, his third wife. Of course, surrounded by men, all beautiful and tanned and probably Hawaiian. Her laughter, her glass laughter, dripped through the cracks of the music, and Edmund felt his face go red. Where was May? he thought in his dream, and went to find her. He passed back through the kitchen, Alison was gone and he could hear "cake!" being shouted from the main room. He went down the steps of the Polish community center to check outside, and still nothing, just cold hard crust. Then, back inside, shaking off the cold, he spied her ankles and her shoes. She was just standing amidst the coats. Just standing there. As if she didn't know she was supposed to leave her coat there and join the party.
[Buy]
(thank you Roger for recommending)
Posted by Dan at February 7, 2014 3:23 AM