BEFORE OR AFTER
by Sean
Please note: MP3s are only kept online for a short time, and if this entry is from more than a couple of weeks ago, the music probably won't be available to download any more.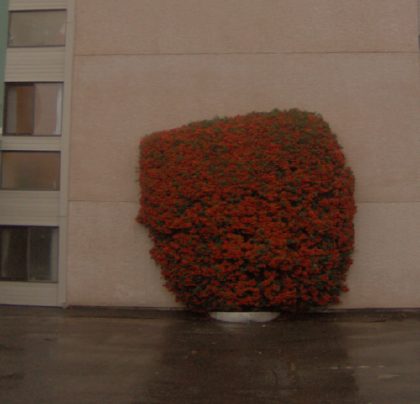 Young Marble Giants - "Brand - New - Life"
the thing i started noticing the week you left was the way the red light lifted right off the glass when i passed an item over it. i would stand at work for eight hours at a time and listen to the tick of my watch and the clucking of a hundred people buying frozen macaroni pie and porkchops and pepsi and i would watch the red light, the laser, lifting right off the glass. every time i passed through a tin of peas or a marsbar it was there like a lighthouse light or the gleam of a jewel. it lifted right off. i wondered if it flashed over my face, a red mask for a second. i imagined jackie coming down here in her skirtsuit saying something about my hair and me lifting right off the linoleum and flickering over your face, a lighthouse light, wherever you were, whether you were happy or sad, me suddenly there over your features the colour of rust and roses and rubies. [buy]
Hologram - "Goodnight pt 1".
Some nights, you fall asleep before me. I listen to the stereo with my head on the pillow and I try not to stare at you. You move in your sleep and every time it makes me smile. But I try not to stare at you. I rest my head on the pillow and I look out past your face to the wall and the curtains and the window. I imagine the stars in the sky, out past the corona of the city. Sometimes a song will come on and the song is so great, and I imagine how much you would love to be hearing this song right now, how much you would like to be here awake listening with me to this song, our eyes full of starlight. In bed I smile at the thought of how much you would love this song. But instead I let you rest and I close my eyes and I try to go to sleep and in my last moments before dreaming I squeeze my fists and I try to remember the song so that in the morning I can find it for you or maybe, if I'm feeling brave, sing it. A little.
[MySpace / buy]
---
I'm almost finished compiling my favourite songs of the year, and once again I regret how little I listen to the radio. But maybe you do. Are there any chartpop or hip-hop songs that you loved-loved-loved this year and want to pass on? Please email them to me! (I've already got Kanye and Ne-Yo covered.) Thanks!
(photo above is by eden veaudry)
Posted by Sean at December 8, 2008 9:34 AM