Blood Can't Stain Anything
Please note: MP3s are only kept online for a short time, and if this entry is from more than a couple of weeks ago, the music probably won't be available to download any more.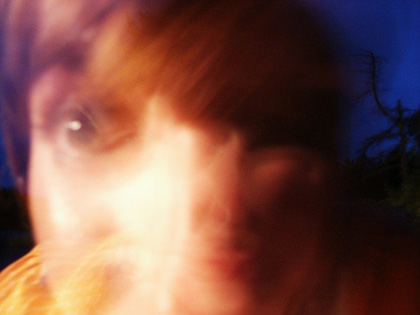 Nana Grizol - "Tambourine-N-Thyme"
Forgive me for not writing yesterday, I was flying back over the Pacific. The trip back was 11 hours, whereas the trip there was 13. I imagine some great current that starts somewhere deep under Oceania, coming up from the bottom of the world, up through actual desert islands, small ones, up through mountainous countries and growing trees, past all sorts of people who will never meet each other, who hold fast to the ground and ignore the immense pull on them, up to under Siberia, across frozen parts, out and down into ice fields and rushing over different tagged animals and condemned forests, right over insecure borders and map names and little insect-sized roads and homes and right to my house. If I was blown here, if I couldn't be anywhere else, why am I so tired?
I saw Modest Mouse when I was in Japan, and while there were moments where I felt like I did when I was 18, carried screaming "perfect" into unknown realms of musical enjoyment, mostly I felt like this was a different band, one I didn't really recognize, but still really respect. But with Nana Grizol, I feel that same kind of original perception, of expression, is here. It's less concerned with getting fired or getting your jaw broken, but more concerned with ol' fashioned love, and if Modest Mouse hadn't been too angry to fall in love, they might have sounded something like this in 1998.
[Buy "Circles 'Round the Moon" from Amazon, but the album is out in May from Orange Twin]
Posted by Dan at April 19, 2008 2:37 PM