BON PRINTEMPS
by Sean
Please note: MP3s are only kept online for a short time, and if this entry is from more than a couple of weeks ago, the music probably won't be available to download any more.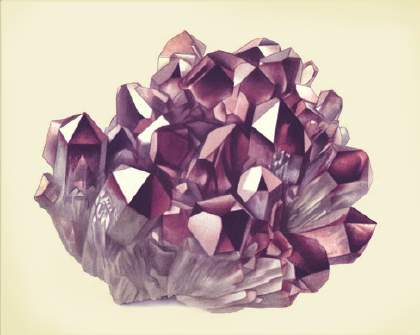 Bon Iver - "Blindsided". I was up by the lake, this weekend. I listened to this song in the dark. I thought, then, of a story to write about it. I can't remember the story now, just its gleams. Its gleams were blue, green, and gold.
The song's central lyric is: because blinded / I was blindsided. These are two events: the blinding, and the blindsiding. Justin Vernon lost his sight, and then something knocked him over. First the gold, then the blue and green. (First the kiss, and then the dream.)
[buy]
The Wave Pictures - "I Love You Like A Madman". The Wave Pictures' David Tattersall is not sure he's going to make it through the Christmas holiday. He's going crazy. He shakes Her father's hand, smiles at Her mother, uses the correct knife & fork at dinner. He teaches Her little brother to play Chinese checkers. And then every night he kisses Her on the cheek, bows his head, murmurs good night to mum and dad. Then he goes out into the guesthouse and lays on the single pallet bed and amid the smell of spruce feels himself going crazy. She's so close. He imagines Her closing the door to Her childhood room. He imagines Her slipping off Her jeans, leaving them in a heap by the illustrated atlas. He imagines Her in Her sheets. He imagines the frayed, stuffed seal propped up against Her pillow. And he imagines the slope of Her cheek, and then Her breast, and then Her hip, and David's alone in the back-yard, writhing in his quilt like a saxophone solo, waiting for the morning and the way their knees will touch under the breakfast table. And his eyes are ever-darting through the guesthouse window... Throw the back door open / let me see your breath.
[buy]
---
Over at Fluxblog, there's a remarkable string version of Vampire Weekend's "Campus" - by the band's own Rostam Batmanglij. (Yes his last name contains the word 'batman'.)
[image of amethyst from The Nonist Bluebell.fm (by Arthur Smith)]
Posted by Sean at May 20, 2008 11:29 AM