Canadian Empty
Please note: MP3s are only kept online for a short time, and if this entry is from more than a couple of weeks ago, the music probably won't be available to download any more.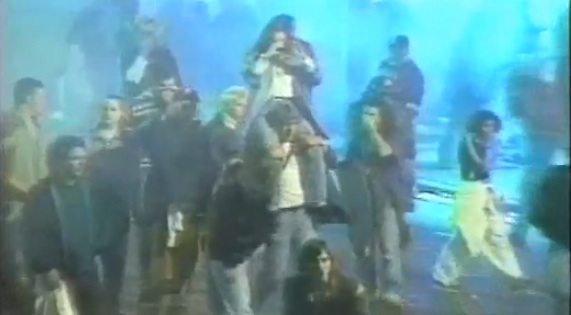 Sparks - "(Baby, Baby) Can I Invade Your Country"
Teddy was 13 and under the impression that he was much more good-looking than he actually was. He wore his wing-tipped jeans like they didn't fit like a rotten pear. He walked proudly with his chest sticking out in front, blissfully oblivious to his sinking hunched shoulders and his plunking, swishing gait. He spoke slowly, as if he poshly needed to taste all his syllables, taking no notice of his own condescending whine, nor the splay-toothed spittle that formed at the sides of his mouth. Despite having a voice like a seeping balloon, he enrolled himself in a local youth choir at the Briarcrest Community Center on Thursday nights.
He came into rehearsal for New Voices Youth Choir, always one of the first to arrive. He dropped his droopy satchel bag in the corner near the coat hooks and made his way to a group of three girls, chatting before things got started. "Hello lay-dees," his voice creeped out of his throat like it were an insect, like it had its own eyes. The girls always dreaded a talk with Teddy, but always seemed to forget that it would happen, the way you only take notice of a leaky shower faucet when you're actually in the shower; a problem that quickly gets itself forgotten, only to come back every time, with the pall and residue of an untended annoyance. "What-ever are you discussing amongst yourselves? Perhaps the weather?" The girls looked at him like a plate of left-out cheese, a sweaty, sagging, unduly proud pile, edges hardening by the second. "We're talking about how to get beer this weekend. So..." Two of the girls closed their shoulders together, a gate denying entry, but Teddy stood motionless, his hands perched high up on his waist, pulling his shirt up with his hands placed icky on his bare skin. "Oh. Beer. Myself, I'm more partial to cock-tails." One of the girls, the oldest, said with eyes firmly rolled, "Oh yeah?" The door opened and the instructor came in, sighed, and Teddy zeroed in on her; he had plenty of suggestions for new songs and special requests for solos. As he left the girls, he spoke without looking at them, "Yes. They certainly do take the edge off the day." One girl, the tallest, looked lazily at his satchel, sad and dolloped in the corner, and wondered what-ever could be inside.
Posted by Dan at June 17, 2011 11:32 AM