Cluster Trust
Please note: MP3s are only kept online for a short time, and if this entry is from more than a couple of weeks ago, the music probably won't be available to download any more.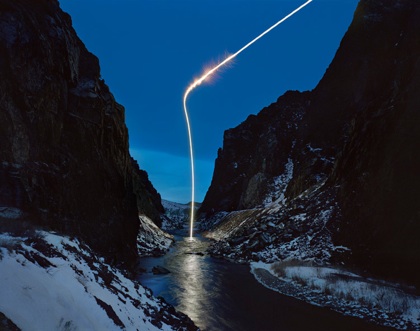 Cotton Jones - "Glorylight and Christie"
In tired lazy clouds, as if heat-exhausted, sun-sick, the yellow dust kicks up in some salute to the flapping of a tattered flag. The land is tired, the trees are tired, too weak to stand, the people are tired, in their dusty leather boots. War is hell, on this day, only because it lasts so long. Only because it allows, nay demands, the accursed existence of some other heaven. Some clean and slippery-seated diner, where some fine young country girl is sipping on a milk, half in shadow, half in light. Her head is empty, save the song on the jukebox, an empty head the final paradise, the greatest gift of modern life.
[MySpace] [out Aug 24th on Suicide Squeeze]
--
My heart is thumping, my mind is lifted, and my lips can only form two words: "Karaoke Jovi".
[buy PDX Pop Now! 2010 Compilation for 8$]
--
Elsewhere:
My good friend Roger has compiled a mix for Sowehere, the home of Moss Bailey. It's a really great mix, check it out.
I only recently started subscribing to the WNYC's Radiolab podcast. Sean's been a fan for a long time now, so I'm sorry if you all know about this already, but if you don't, go go go listen. On their most recent podcast they replayed an episode from early 2008, about Deception (catching liars, lying in nature, and self-deception) and the last act left me harrowed, hollowed, barely able to listen through the tears. Incredible stuff.
Also:

Born Ruffians have a nice little video for "What to Say" made by the very talented Jared Raab. There is also a good making-of. Jared produced and shot Nirvana the Band the Show, one of my favourite web series.
(image from Kevin Cooley's Light's Edge series)
Posted by Dan at June 15, 2010 2:31 AM