COMPASS READINGS
by Sean
Please note: MP3s are only kept online for a short time, and if this entry is from more than a couple of weeks ago, the music probably won't be available to download any more.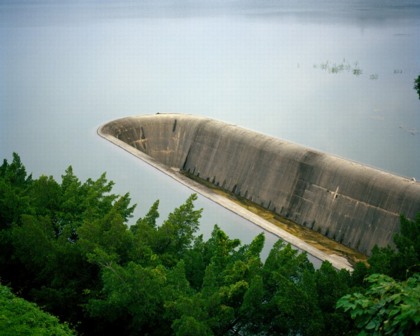 Emily Reo - "Witch Mtn". At the top of a mountain, the air gets thin. L perches on a rock, eating a granny smith apple. She breathes in shallow inhalations. Across the gap, there is mist and sharp spires. From her pack, she takes a transistor radio. It is the size of a dental floss container. She unravels the earphones and slips these on. The sun will soon begin to sink. L hears mist and sharp spires. She swivels the tuner with her thumb. The voices are thin. The melodies are like spring-water. L is not sure she will remember A's face. [MySpace/buy]
Murzik - "In Nothing". Even Leonard Cohen needs songs to listen to. He is sitting in his living-room, in his robe, staring at his 5-CD changer. He has eaten a bowl of cereal and later he will shower. Right now he just wants to hear a song. He wants a song like a song he would sing, but lustier, in a way, and a little plainer. He craves a kindred spirit, not mimicking words. He does not want to mope. He wants to be lifted into his day, up and into the streets, full of beautiful women. [MySpace/buy]
---
My story from the summer 2010 issue of Brick, "The Lizard, the Catacombs and the Clock: The Story of Paris's Most Secret Underground Society", is now online in full. (Albeit without the pretty photographs.) I invested much of last summer, and my Banff Centre residency, on this non-fiction article. The title tells the tale, I think: it is the first major investigation into UX, known also as the Untergunther and La Mexicaine de la Perforation. It is quite long. It is a true story. I get lost. (Please share it far and wide.)
Later this afternoon, I fly west and north, to the gold-rush town of Dawson City, for a music festival. More on that when there is more to tell.
Posted by Sean at July 15, 2010 10:27 AM