COPY AND PASTE
by Sean
Please note: MP3s are only kept online for a short time, and if this entry is from more than a couple of weeks ago, the music probably won't be available to download any more.

Showing contents of folder:
[ebook] ee cummings - is 5 1926.pdf
[ebook] ee cummings - 73 poems .pdf
12_Mirah_Pollen.mp3
3716548401_1c71b7ab39.jpg
Automatically Recovered Word Docu.doc
Automatically Recovered Word Do 1.doc
beatles_hey_youve_got_to_hide_you.doc
Before.Sunrise.1995.DVD.XviD-aXXo.avi
Bookmark - facebook.com/profile.ph...
Bookmark - flickr.com/photos/flore...
dear.doc
DRAFT - Mail - hi. i decided i ne.doc
DRAFT - Mail - Last weekend was s.doc
DRAFT - Mail - This song says eve.doc
DRAFT - Mail - Wanted to send you.doc
Elliott Smith - Either-Or - say y.mp3
Herman_Dune_Various_Medicines_BBC.mp3
latenite poem stupid.doc
Liars-The Other Side of Mt. Heart.mp3
new years letter.doc
Sam Cooke - Cupid (live at the ha.mp3
two pals on a boat.jpg
When.Harry.Met.Sally[XviD][AC3][D.avi
[i heard this song at Fluxblog, five years ago/MySpace/buy]
---
Scots and literary hounds - July 23 is the Edinburgh launch of We Are The Friction, an anthology of work by 12 pairs of international writers and illustrators. I'm one of them. There's a party and exhibition at Analogue Books, and the facebook event is here. I wish I could be there. Will update you when Sing Statistics are taking orders.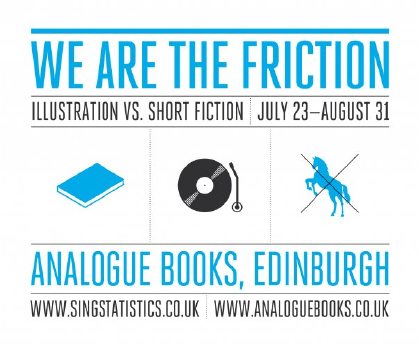 Posted by Sean at July 13, 2009 1:24 PM