DIFFERENT FROM ALL OTHER NIGHTS
by Sean
Please note: MP3s are only kept online for a short time, and if this entry is from more than a couple of weeks ago, the music probably won't be available to download any more.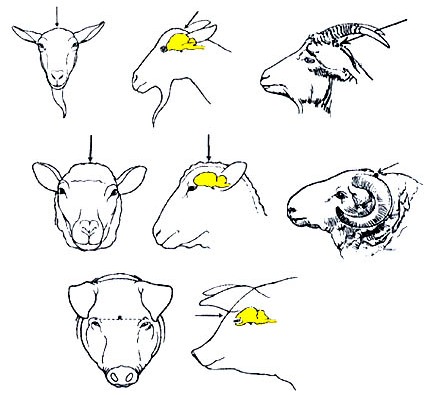 Digits - "Desire". [download EP]
Jamie Woon - "Echoes". [buy]
It was dark when the Israelites traipsed away from Giza, crackers fastened to their backs. The only sound was the murmuring of mothers to their infants, the squeak & creak of leather straps. Sand swished. Mules exhaled. Lanterns glowed in the darkness and this light accorded the procession an appropriate atmosphere: deliberate, steady, secret. These families were leaving the tent-city for the desert, for whatever comes next. Some of their hands still smelled of lambs' blood. All of them dreamed of whips.
Gil strolled somewhere in the middle of the throng. He strolled alone. He led Lucy by her harness and sipped intermittently from his water-skin. He looked out over the black of the dunes and remembered the nights when the full moon had loomed, larger than the pyramids, larger than anything, and he had leaned under a palm kissing girls with black hair.
The Nile did not glitter. It was still.
Gil had had many lovers. Some were Israelites, and these women now marched nearby, huddled with their parents, with their siblings. Many were Egyptians. Gil wondered if he would ever see them again. He sipped from his water-skin. He would go with his tribe to wherever they were going, to wherever God was leading them; they'd set up and live their lives. And then maybe one day Gil would come home and go dancing again with Rena or Shariti, would lie by the wall with Nefila. He looked at the way his sandals pressed into the dirt. He wondered if they would reach their destination and he would fall in love. With Leah or Shoshana. Would he wake up one morning and look into the sun and want nothing more than to hold Leah's hand? Forever? Would he never come back to Egypt? He looked back over his shoulder. You could see nothing of Giza. It was as if Giza had never existed. In the part of Gil's chest where hIs heart lightly rested, he felt a soft, terrible sadness.
[Digits' Lost Dream EP, released today, is a free download. It is slow, sensuous electro - from Toronto. Alt does beautiful things with pastels, flickers, coloured shapes, and we look forward to hearing more.]
(image source unknown)
---
Elsewhere:
Artists have about a month to apply to one of the sweetest deals in Canadian arts funding: the Banff Indie Band Residency. Visit one of the most beautiful places in the country and spend two weeks meeting other acts, working on your music, and finally recording in studio with engineers like Tony Berg and my friend Howard Bilerman. Previous participants include Basia Bulat, the Witchies, Woodpigeon and Ohbijou. (For bands that have fewer than five members, the only cost for the program is transportation to Banff.) In 2009, I spent a month in Banff writing about the Paris catacombs; it was a joy and a privilege.
Posted by Sean at April 18, 2011 11:50 AM