DO WHAT'S RIGHT
by Sean
Please note: MP3s are only kept online for a short time, and if this entry is from more than a couple of weeks ago, the music probably won't be available to download any more.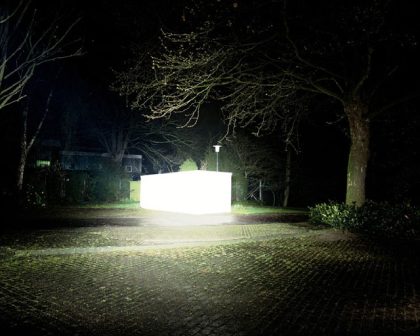 John Maus - "Do Your Best". If the motels had voices, if the motels were kind, here is what they'd sing. You swing through the hills with headlights silver, alone & the forests darkly. Dreams of stags and music-boxes. Down below are a thousand black Mercedes, men with watches, women in sequin dresses. A satellite passes over your head. The motels lie docile as you pass them, singing in low voices, trying to make sure you're ok. Singing the things they've seen since the days their drywall went up, since the day their makers stuffed pink fibreglass into their hearts. [John Maus also plays with Panda Bear and Ariel Pink. / Thank-you julie. / MySpace / buy]
Duchess Says - "Black Flag". If failing brakes had voices, if failing brakes were mean. [buy]
---
Elsewhere:
Justin from Muxtape reappears with a thorough, candid look at today's behind-the-scenes music biz.
Midnight Poutine weighs in with some Pop Montreal preview podcasts. See also our Guide. T-minus 2 days...
The Amazing Gift of Woo Lai Wah.
A marvellous post at Bows + Arrows, making connections between two of my favourite things: Songs:Ohia and Van Morrison's Astral Weeks.
[Photo from So Weiss by Simone Decker]
Posted by Sean at September 29, 2008 11:26 AM