DODECADISCOVERY
by Sean
Please note: MP3s are only kept online for a short time, and if this entry is from more than a couple of weeks ago, the music probably won't be available to download any more.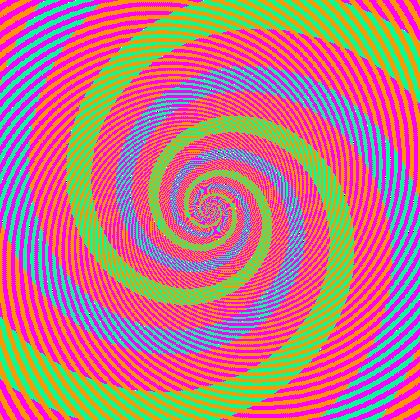 Discovery - "It's Not My Fault (It's My Fault)". Discovery's debut album, LP, initially appears to be a masterpiece. Its surges, snaps and blips press all my juicy summer buttons, recalling Len, Miracle Fortress and (inevitably) Daft Punk's Discovery. But this enchanted team-up between Vampire Weekend's secret genius Rostam Batmanglij and Ra Ra Riot's Wes Miles is utterly undone by Miles's vocals. Many songs wither under repeated listens, or in some cases even under first listens - because while Miles at different times recalls everyone from Harry Nilsson to Antony to to Kevin Barnes (Of Montreal) to Ben Gibbard (Death Cab For Cutie), he always sounds like a twerp. A song like "I Wanna Be Your Boyfriend" is an R&B pop marvel - that loses every bit of sizzle in its anemic verses. I'm certain this is an issue of choice, not of talent, but it's a fatal misstep. Irony does not trump sincerity, here. (See: R. Kelly.) Discovery's delicious, AutoTune-strewn cover of the Jackson Five's "I Want You Back" becomes nearly unlistenable as MJ's liberated sing is replaced with Miles's nerd croon. I become physically sad when I imagine what these jubilant chemical productions could be, with someone else's voice on top - imagine Jay-Z, Bjork, Sam Cooke, Jay Reatard surfing these songs' lead edges, all strut and bling. (And as much as I like Ezra Koenig within the context of Vampire Weekend, he is not the answer.)
Nevertheless, rejoice!, rejoice!, on "It's Not My Fault", the song works, the whole song works - dancefloor-smooved, with kevlar snaps and testtube bells. Miles (allegedly sharing vocals with Batmanglij) sand your edges, clear your heart for debris, leave you soapstone-smooth and ready for the June-time glitter. The song's wry, faux-frustration reminds me of a series of cold drinks on a hot terrasse, julep after julep, and every time my girlfriend brings me another I just spill it out on the sidewalk, watch the caterpillars crawl across the icecubes.
[website/MySpace - write and hire them for your mega-major-label hip-hop/pop/r&b project, to make me happy]
---
The Lifted Brow's Ronnie Scott has interviewed Carey Mercer (Frog Eyes) for MBV. It's a great, funny conversation, fuel for Mercer-crushes, yes. "My wife loves Devin the Dude. My father made her a mixed CD of his greatest hits for her birthday. Whatever bauble I had purchased her paled in comparison to this sonic gift."
You have until Sunday to enter our Royal City contest!
(A note on the optical illusion above: what look like blue and green spirals are in fact spirals of the same colour! Yes! Believe it! I checked!)
Posted by Sean at June 25, 2009 4:25 PM