DREAM OF 10,000 HORSE HEADS
by Sean
Please note: MP3s are only kept online for a short time, and if this entry is from more than a couple of weeks ago, the music probably won't be available to download any more.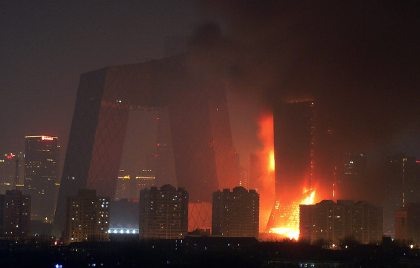 Black Feelings - "Golden Children". King runs. Faster than you, faster than death. He catches eagles, panthers, thieves, wives. He glows white at night and black at day. Coughs rubies, spits diamond, shits topaz. Breaks walls, kills sin. He splits beings right open, twists spines into crowns, uses stones for eyes. Sees everything. [Black Feelings, Montreal's new fierceness, is available now from the label that brought you the Unicorns -- buy (preferably on LP).]
---
During filmmaker Vincent Moon's talk at Pop Montreal, he played a clip from his Take-Away Show with Kazuki Tomokawa. None of us knew who Tomokawa was. Vincent confessed he didn't know who Tomokawa was before he went to Japan. But oh my gosh, the film, the musician. We were dumbstruck. Strange, terrifying, tarry with feeling. An old man yelling. Blogotheque has now posted the first video from these sessions. It's not the video we watched in Montreal, but I assume that's forthcoming. I can't think of a better way to follow up Black Feelings.
Finally, I am writing a tribute to the band Sister Suvi (RIP). Please email me (ASAP) if you would like to share any memories or thoughts.
Posted by Sean at October 19, 2009 11:34 AM