EXIT EXIT EXIT EXIT EXIT
by Sean
Please note: MP3s are only kept online for a short time, and if this entry is from more than a couple of weeks ago, the music probably won't be available to download any more.
Ariane Moffatt - "Montréal"
Ariane Moffatt - "Terminus"
"Montréal"'s the one that will be of instant interest. There's not much that needs explanation: here's rat-a-tat percussion and a piano back-beat, Moffatt singing not unlike some French-Canadian Lily Allen. There's the same sparkle, the same toss of hair and flash of stockings. It's a song of return - the best kind of return. "Je reviens à Montéal," she sings. "Je rentre à Montréal." In short: she's back! She's wiser, more adaptable, at once all-new and still-the-same. The melody's marvelous, the loll of her vocals irresistible, the sun shining. The airport runway's been transformed into a model's runway, a springtime runway, a place to stroll. Man, as someone returning soonish to Montreal, this is the reception to dream of: this sun, this girl, this weird squeezy wheezy sound at the 1:00 mark.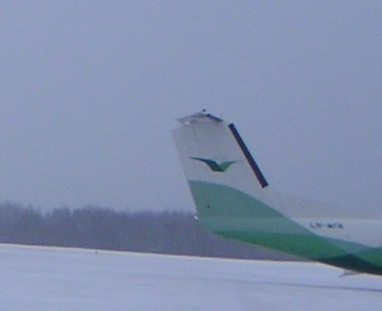 And with "Terminus", later on the same album, Moffatt does something unexpected. She presents an imagining of just the opposite. The worst kind of return. The one I suspect (sadly) that we've each experienced. "Le succès peut être amer (Success can be bitter)" she sings, a mirror reversal of "Montréal"'s jubilance. It goes on:
Je me réveille au terminus
sans caresse
sans chorus.

Je me réveille au terminus
perdue
dans le premier autobus.

I wake up at the terminal
without caress
without chorus.

I wake up at the terminal
lost
into the first bus.
It's a horrible image she evokes. A nightmare. The return after a long journey, but with no one waiting. When you stagger through the automatic doors and find - strangers. Just strangers. You heave your bags, always look-look-looking, even if you expect it, just in case maybe someone (
someone?
) might have surprised you.
Perhaps you arrived in an airport knowing no one would be there, but thinking that maybe all the same they might have come. That maybe your life would be given a different spin than the earth's sad ole' inevitable.
But they didn't. No one's there. And you sidle to the bus-stop and lug your bag on board and sit with your head against the glass. And Ariane lets the guitar riffs give way, gone, replaced by a sound that's much more kind than any you hear in real life, alone on that bus. In real life there's no coo or sigh: just the vehicle engine, your own breath, absence like a hand in your hand.
(Thanks Bryan & Ken.) [buy]
---
Fulton Lights Contest!
I wrote about the debut album of Fulton Lights a few weeks ago. Today Fulton Lights is available to buy, from Android Eats Records. It's a really strong record: creaks and groans, melancholy and fierceness, Andrew Spencer Goldman's murmurs atop droning production (helped in part by Oktopus, of apocalyptic hip-hop crew Dalek).
Anyway, we have two copies to give away. To enter, email contests@saidthegramophone.com with the subject-line "Fulton Lights contest". Tell me your favourite city sound. The Montreal subway screech? The Buenos Aires tide? The Sarajevo call to prayer? My favourite two will win copies of the CD, as it's being released by Android Eats. Deadline is Friday, March 9.
The rest of you can and should just order one.
---
Right here:
Uh did you guys not hear how precisely on-the-money Dan was vis-a-vis Ford & Fitzroy? For any of you (like him, like me) with any affection whatsoever for "yelp rock" - Dan's right, singer is amazing.
---
Elsewhere:
A group called Pink Nasty recorded a song with Bonnie 'Prince' Billy, which obviously got some play on the blogs. It's not particularly strong, though. But You Ain't No Picasso has by far the best thing I've ever heard out of Pink Nasty: a sincere, unironic, sort of country-pop take on Usher's "Burn". Really good. Even if it doesn't have Will Oldham.
There's no way to know whether or not she's back for real, but Abby's updated PopText with a write-up on the new Avril Lavigne single (a song I've still not heard). And man it's written like there's a parade in town, like fireworks are still hanging peppery in the sky: I mean it's written with beautiful vim. "This song may try and trick you into thinking it's a harmless cherry popsicle – all spring quickstep double-handclaps, dripping sweet sugar rush, but..." Well, I'll leave it to her.
Posted by Sean at March 6, 2007 8:53 AM