Fountains of Blood
Please note: MP3s are only kept online for a short time, and if this entry is from more than a couple of weeks ago, the music probably won't be available to download any more.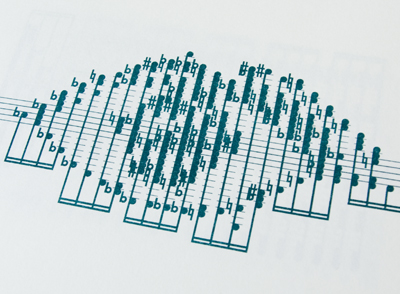 I chased your brother down the golf course, it was wobbling like the Tacoma Narrows. It was dark blue wet grass, the shapes and ovals like ground clouds. I stumbled and scraped my knee, the skin opened up like a chocolate bar wrapper. I laughed and smoked and high-fived a tree. Nothing ever fits enough into your body as much as it's meant to. Your body isn't like an "inventory" bag, but if it were, I wouldn't want to die with all sorts of unused items left over. A blue candle, a pirate key, a magic mask, 4 empty bottles, and a full stock of crash bombs. [out Nov. 3 on Asthmatic Kitty]
Aphrodite's Child - "Four Horsemen"
I went to the University of Michigan in the 80s, and there I studied under Malcolm Everdige Ph.D., at the time a religious studies teacher, right when religious studies was getting pretty fearless and heated. He had a copy of the Bible so rare there exists no version like it. I was left alone with it one night when he went out to find wine at three a.m. and I was sitting in his dusty saggy apartment. I opened it and from page one it was like reading a totally different text, all the while being the same. It's a multi-translational defect, the story passed through so many interpretations that what resulted is astounding. First of all, it's told first person; "I created the world, the water, the animals.." and so on. It's more the story of how God feels about everything that's happening, and how it all stems from his expression of himself. You realise about two-thirds of the way through that God is really just trying to understand himself, and the World is just one of his many ways of trying to get there. God doesn't even really see himself as "God", the idea of "God" isn't even mentioned until Revelations. Instead of fire and brimstone, it's another flood, and once the water fills up the World, it takes hundreds of years to settle, and forms a mirror finally big enough for God to see his own face, seconds before he plunges his face underneath. Literally, the last words are, "now I understand." Why isn't this on Wikipedia? [Buy 666](MCS)
--
THE BITTER END
As you may or may not know, over the last year I've been creating, with some immense talents here in Montreal, a web series of which I'm very proud. During this year's Funding Drive you actually helped fund the project, so I like to think that I won't be bugging you readers with my bi-weekly plugs for the next 3 months, but rather just keeping my investors informed of my activity. It's called The Bitter End, it's a sitcom, it's about two brothers living in the same apartment and messing each other's lives up. But it's made with honesty, and fervor, and lots and lots of effort. Episode 1 goes up this Thursday (I'll remind you every time a new episode comes out) and then every two weeks until all 6 are available. The series trailer is online now, at thebitterend.tv. Thank you.
Posted by Dan at September 22, 2009 11:37 AM