glass in the way
by Sean
Please note: MP3s are only kept online for a short time, and if this entry is from more than a couple of weeks ago, the music probably won't be available to download any more.
I dunno. It was raining when I came home. And then it was night and we sat and ate pierogies and Maltesers, and now it's even nighter. I feel like opening the window; listening to these songs with the window open. Hearing the midnight whisper and playing songs back to it. Ones I think the night will like.
Hold on a sec, I'm gonna open the window.
The Robot Ate Me - "Hi, Love". Okay I'm back. I keep having to start this song again because it gets started and then I just sit and listen, then it's over and I haven't written anything yet. So over and over again.
Is this a sad song?
It's supposed to be a happy song, I think. There's something happy in the way it goes away and it comes back. Like Mr Robot's "Hi, Love" isn't some wisftul thing - it's a true greeting. "Hey there, you." I like that "you". The tenderness of the "you". Hey, you.
It's colder than I expected, with the window open.
There's a plant on the windowsill that our friend Ania has left with us, for a while. We were looking at it tonight and we realised that we should probably be taking care of it, even though she didn't ask. It's green and it looks okay. Maybe I'll water it in the morning. There's lots of sunlight in the window.
"Hi, Love" takes almost a minute to change from its acoustic guitar and voice to something greener and yellower, with more shades of shadow. Almost a minute. But then when the clarinets do appear, when the woman starts to sing, when the cello makes a sound from the corner - each of these things feel like gifts.
[buy Carousel Waltz / preview a new song]

Herman Dune - "You Stepped on Sticky Fingers".
Here are the words to this song:
I came to pick you up driving.
I tried to phone you to come down but you were online
and so I had to park by your house.
If there's time for a smoke then I should buy some fags,
and a ticket on the window when I come back.
I should have written the code to your door.
I should have had it as a tattoo on my hand.
I should have learned the numbers by heart and you would have let me in again.
You got into my little blue Japanese car
Your hair smelling good from the shower.
You looked at all the tapes around and on the floor
You even stepped on Sticky Fingers.
You took the white box of a Daniel Johnston tape, genuine from Austin, Texas,
in your hands
and said: WHAT['S] THAT. WELL IT LOOKS PRETTY COOL.
and I knew that even if for some reason you did not know
some of the most beautiful things in the world,
then you were one of them too.
And
there could be a lot of songs
there could be a lot of songs

there could be a lot of songs
there could be a lot of songs.
I don't think anyone anyone can hear me playing this song. Only the garden can hear. And the plant on the windowsill.
Some advice: (1) Don't play this song too many times in a row; (2) Don't wonder why the love-interest in this songs speaks with a deadpan non sequitur [Jack Lee] voice, like the Pavement-member who knows Geddy Lee; (3) Don't try to figure out what the last lyrics means; (4) Here's what they mean: I'm trying to say something about beautiful songs, and about you, and about how much I like you, but your hair smells good and I probably love you and my grammar is falling apart, I can't help it. But I'll finish the thought, repeating the final line over and over. Because if I do I think you'll get the gist. You'll get the gist from the way my words swing up-up-up, the way they're repeated four times. The way I use the word "could". Could. Like: "Could be." "Could happen." "Could we?"
---
Winners of our Matthew Barney/Bjork Drawing Restraint 9 Contest
About a week ago, I announced a contest for the new Matthew Barney/Bjork art film, Drawing Restraint 9. The kind people at the film were offering an autographed poster, as well as copies of the soundtrack.
In order to enter, I asked Said the Gramophone readers to send me photographs to accompany the Bear Creek song "Without You (NYC)", which you can still listen to here:
Bear Creek - "Without You (NYC)" [buy / MySpace / full StG writeup]
Thank you all for your entries. They were amazing, and amazingly varied. Which is how it should be.
The ones I liked best were the ones that scratched the same part of my belly as the Bear Creek song, or that made me thirsty in the same way. They were not necessarily the prettiest, the most professional or the best composed. But they were the ones I liked best.
Here are the winners. Click on any photo to see a larger version.
First Prize (autographed poster + Drawing Restraint 9 soundtrack)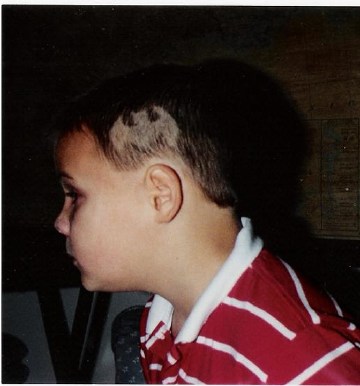 Dave Sagehorn

Runners-up
(Drawing Restraint 9 soundtrack)

Tim Moore
(I met up with my parents in Vermont after their Jamaica vacation and I asked my mom to bring our camera so I could take some pictures. She loaded the first roll, and I don't know how she did it, but she loaded a roll that had already been shot on. So no computers were used to composite these shots.)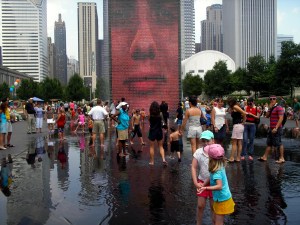 Chris Farstad
(even though it is Chicago)

Other favourites
(no prizes I am afraid)
by: Ben Messmer, Josh Dippold, Karen Lembke, Katie Hartline,
Marie Cosgrove-Davies, Mark Mendoza, Melissa Davies and Nikhil Joshi.
[Drawing Restraint 9 opens March 28. View the trailer.]

---
I'm going to close the window now and go to bed. Remind me to water the plant in the morning.
Posted by Sean at March 28, 2006 3:00 AM