GREETING CARDS AS WEAPONS
by Sean
Please note: MP3s are only kept online for a short time, and if this entry is from more than a couple of weeks ago, the music probably won't be available to download any more.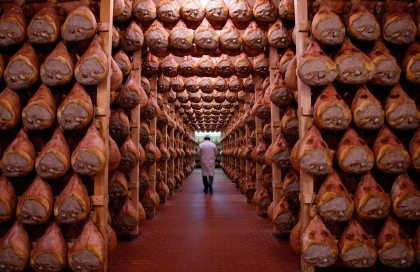 Clara Clara - "One On One". It's Said the Gramophone's beloved François Virot here, yowling over "One On One"'s bristling bassline. Clara Clara are all push & pull, warp & weft, tension with little resolve. There are small human touches (drumsticks, handclaps, the playground lyrics), but the organ and cymbals rise like symptoms - there's doom in the water, blackness in our ventricles. Even the coda, darkly fun, is the sound of stamping a garden into dust. [MySpace/coming soon!/more Clapping Music preview]
The Hidden Cameras - "In the NA". I don't know if "the NA" is a place-holder, a macguffin, or whether there's a secret acronym I've not decoded. It doesn't seem to matter. Joel Gibb sings it over and over: he raises curtains, and there the NA is; he casts a line, draws back, there's that bucking NA; he lifts it from top-hats, extracts it from gums, fires it like buckshot from a rusty Ontario rifle. The important bit is the song's silly gleam. The synths wiggle & wiggle, the men yell hey!, and they all play it straight - it's Monty Python over here, po-faced in the eels. [shop / from You Ain't No Picasso's Best songs of 2009]
---
The band Antarctica Takes It, who I have long celebrated, are raising money to release their second album. Go invest at Kickstarter. (Thanks, m.)
I mentioned the Torture Garden on Monday, but they've now also posted their top 50+ songs of 2009. I'm still wading through, but go listen.
---
Haiti has been devastated by this week's earthquake. If you're hesitating to donate, see photographs. Read. Please give.
RIP Jay Reatard.
(photo source unknown)
Posted by Sean at January 14, 2010 11:30 AM