HEAR YOU RINGING
by Sean
Please note: MP3s are only kept online for a short time, and if this entry is from more than a couple of weeks ago, the music probably won't be available to download any more.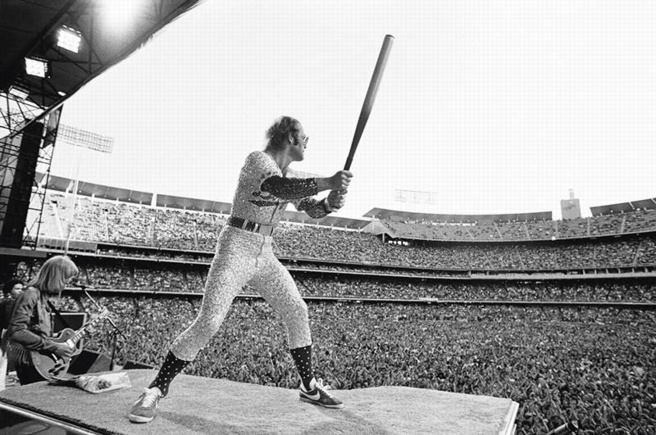 Damien Jurado - "Life Away From the Garden". I did not collect sports cards except in my early teens, when I lugged around a binder of Pro Set hockey cards. I didn't collect them because I was interested in hockey: I collected them because they were little treasures, cheap enough to collect. Glossy hologrammed treasures, that came in packets of eight.
I'm older now, but sometimes I think that buying records - those shiny CDs, beautiful black 12"s - is motivated by the same thing. Hoarded treasures, lined up on a shelf. Unlike hockey cards, records have an enormous inherent value. (They call this "music".) But there's no denying that for many of us, music fetishism answers the same impulse as the 13-year-old boy, swapping rookies.
If I did still collect hockey cards, I would want the players on my favourite cards to do well. I would want them to win games, championships, cups; to score hat tricks. I'd want my cards to be the cards of champs, but I'd also want my favourite cards to become the cards of champs, just because I liked them. The athlete with the kindly eyes, the dashing slapshot - let him be a winner. Let him hoist a trophy.
Damien Jurado has made so many wonderful songs. As I said earlier this month, writing about another track from Maraqopa, he is probably the artist by which I own the most records. Everything from Rehearsals for Departure and Waters Ave S to the exceptional Ghost of David (one of the great sad records of all time). Then many of those first records for Secretly Canadian, the terrific ones (Where Shall You Take Me?) and the OK (On My Way to Absence). There were folky records and rocky records and, often, in between.
But what I'm getting at here is that I love Damien Jurado. He seems big-spirited, hard-working, talented as shit. He has a beautiful voice. He sings so well. And I want him to win, to win, to win, to be a great grinning champ.
So - Maraqopa. This is a record that makes me so happy. Not just because it is excellent. Because Jurado has found a new way to be excellent. This is not a boring treasure - it is a cool treasure. It is beautifully written and beautifully sung but it also feels of the instant, of the right-now, a folk album that should only have been released in 2012, when we are nostalgic and also not, also a little antsy for the world to shed its bullshit and become something else.
Like on 2010's so-so Saint Bartlett, Jurado has worked with producer (and fellow songwriter) Richard Swift. They've built a sound that's at once warm and ghostly, full of echo, synth, psych, reverb. It's a perfect compliment for the songs, with all sorts of interesting valences - Satie, Spector, Moby Grape, Young Marble Giants.
But anyway, I asked for permission to post "Life Away From the Garden" because it is so seductive, so weird and seductive, with its melancholy children's choir. Like a regretful psalm sung with the Langley Schools Music Project; like a man with his own dreamlike call-and-answer. It is not a story-song or a convince-me song. It is the song of a feeling, a furtive feeling, written down and illuminated. Swing and gleam and kids with brown eyes, they know it too, already.
[buy Maraqopa / European spring tour / website]
(photo is of Elton John at Dodger Stadium, 1975, by Terry O'Neill)
Posted by Sean at March 1, 2012 9:43 PM