"HIGH GOSPEL"
by Sean
Please note: MP3s are only kept online for a short time, and if this entry is from more than a couple of weeks ago, the music probably won't be available to download any more.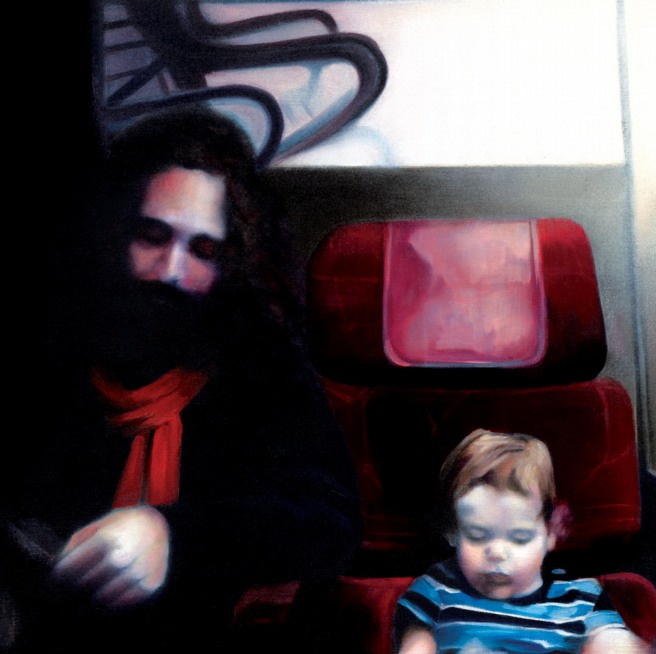 Efrim Manuel Menuck - "chickadees' roar pt 2". This is the smallest and in some ways the largest song on the debut solo album by Efrim Menuck, co-founder of Silver Mt Zion and Godspeed You! Black Emperor. It is not the shortest song, but it is the lightest, the dawnest. It leads into the album's fanfare closer, its song of rousing & outright triumph, "i am no longer a motherless child". But before we get there, these roaring chickadees, this song without words, this blush of sounds - birdcalls, strings, kindly ghosts, summoned without computers, from strings & wire. High Gospel is a record of strife and surmounting, of findings, and on "chickadees' roar" the epiphanies come most easily. Like fireflies rising in the fields. Or maybe a more humble metaphor: like a train coming in.
It's beautiful. It reminds me of Stars of the Lid, Philip Jeck, but mostly of night rides, screened windows, the change of light on the inside of an arm, of a highway barrier, of a tentsheet. Yet this isn't a stodgy, countryside, Walden dream: the chickadees fly up over fluorescents, lost credit cards, heavy phone-calls. This music, I think, was imagined in a city. Our backs to concrete, we could use its help.
[Efrim Manuel Menuck's plays "High Gospel" is released May 24 / pre-order available soon]
Posted by Sean at April 7, 2011 11:45 AM