Hiisi Finnish Lord of tree-kind
by Sean
Please note: MP3s are only kept online for a short time, and if this entry is from more than a couple of weeks ago, the music probably won't be available to download any more.
The Henry Clay People - "The Man in the Riverbed". Yesterday at the Haagen-Dazs Cafe I exclaimed to a friend of mine "You won't be a virgin for long!", because we were talking about Rocky Horror, and then after that I got up and accidentally walked into a glass wall. This is life, kids: lurches, boo-boos, faceplants, the stares of strangers. And The Henry Clay People explode with their knowledge of this, of life loose, staggering and ripe. Blacklist the Kid with the Red Moustache is vigourous and dazzling, a rock'n'roll record that leaps from roof to roof, scattering tiles. There's the stamp of Pavement and The Replacements, but also just of ye olde American rawk, the way certain riffs bring out the hair on your arms. And yet it's not meat-head, it's not headbanging: it's flash-smilin' and up-down-jumpin'. It's boys and girls together in the crowd, seizing each other, listening to the trundle of a bass-drum and a fizzing red rocket of electric guitar.
(Recorded by producers who made Frog Eyes and Godspeed records, mixed by a dude who worked with Wolf Parade, and made mostly at a studio that was home to Sleater-Kinney. Also: they are from L.A.)
[Order the (great) CD from insound or cdbaby. They have a whole bunch of shows lined up in L.A., often at a bowling club. See the MySpace for more.]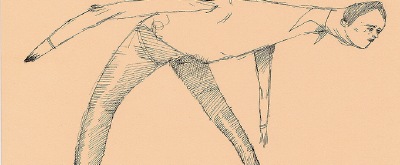 Ornament - "Weeds". If you spent three weeks in the snow, and came home, here you would be. For three weeks in blizzard: you slipped on the iceberg's smooth skin, the ice cracked under your feet, your eyelashes froze. You saw so much whiteness that colour felt like a distant memory, like the time when you were held. For three weeks you were cold. For three weeks your mittens were insufficient. For three weeks your mouth breathed steam. For twenty-one days your life was a winter. And when you come home you collapse into an easy-chair, everything warm and glowing, and the world that you see behind your lids is one of green and viridian, of soft emerald, of leaves that fold and fan and twist, of ivy twirled around your wrists, of green lips at your ear and in the spaces between your fingers. Of beloved, rising weeds.
Ornament makes a folktronica of strum and thump and bee-sting kiss.
[MySpace]
---
There's a great new series at The Tofu Hut, talking to kids about songs.
The Limes (featured earlier this week) have a great post at La Blogotheque, talking about some favourite songs (en francais). The Nara Leão track is really arresting: a kind of doomed portuguese longing, punctuated by bursts of open-mouthed choral hope.
(image by mute81)
Posted by Sean at April 26, 2007 7:32 AM