HONEYSUCKLE COTTAGE
by Sean
Please note: MP3s are only kept online for a short time, and if this entry is from more than a couple of weeks ago, the music probably won't be available to download any more.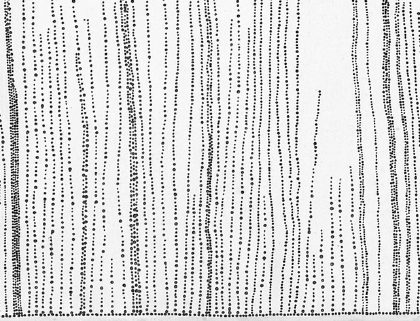 [image source]
Videotape - "Night Lights".
Videotape - "He The Moon".
After Lola broke his heart, Hugh drove up to St-Sauveur and started building a house. He took measurements & drew up blueprints & drove his pick-up to the Rona loading dock, buying every kind of lumber. He had a holster for his hammer and his nails. He had a sawhorse and saws. He built. For two seasons, Hugh was the most skillful builder in all the world. His measurements & blueprints were perfect. Everything was going according to plan. And then he decided to build a room where he hadn't planned a room, just off the study. And then to build a room just off that room. And then to build a staircase & an archway & a dip & a balcony & a room & a room & a room, and then another floor, and two staircases, and before long his house had become a knot & maze, windows leading to doorways and staircases to gardens. He entered every room on hands and knees, nailing boards into place. He built windows but did not look through them. He ate sawdust and handfuls of nuts. Squirrels chittered in the walls or under the floor. In the ballrooms, black birds wheeled. And Hugh kept building, board after board, doorframe after doorframe, hoping as he passed into each new room that that's where his true love would be, still wearing her dress with the honeysuckle blooms.
---------
DFW1
----
[1] RIP
Posted by Sean at September 15, 2008 11:50 AM