HOPING FOR A KINDNESS
by Sean
Please note: MP3s are only kept online for a short time, and if this entry is from more than a couple of weeks ago, the music probably won't be available to download any more.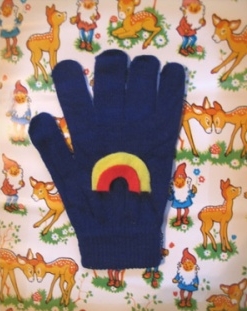 Let's Go Sailing - "Icicles". Straight from Los Angeles comes a song with jingle-bells and icicle-talk, a warming tone that's equal parts Winter, Spring and Summer (but definitely not Fall). Shana Levy sings sweet over jangling guitars, and me I imagine her in red shoes and red gloves, posing beside snowmen while icicles fall from red tile roofs.
[buy]
Alasdair Roberts - "River Rhine". There are madrigals, rounds, quatrains, sonnets, all sorts of names for songs and poems. And I want to add another name to this list: "a kindness". I'm not sure I can put into words what a "kindness" is, but for examples please look at the work that Alasdair Roberts has been recording for years. The Glaswegian sings traditional folk songs in a coaxing, asking, gentle voice - and he plays his guitar in colours gold and copper. This song is taken from his upcoming album The Amber Gatherers, which is very good, and one of the most special things therein is the use of drums. Brushes, claps, hits, hushes - a splash-and-slap undertone to the softness of the other sounds. "River Rhine" is no exception: the only thing better than the drums is the rest. It's one of the sweetest love-songs i can remember, hewn in rhymes and finger-picked guitar. When Alasdair says "...she sees The Clyde in mine," another guitar coming to life, my heart rolls over in my chest to stare wistfully up at clouds.
It's not even 2007 yet and I'm already my compiling my Best of Year list. "River Rhine" is near the top.
[The Amber Gatherers is released on Drag City later this winter. There's another mp3 bottom-left on the Drag City page.]
---
Elsewhere:
Marathonpacks' Best Albums of 2006 writeup is very, very thorough and very, very good.
The new Arcade Fire album has a title, a website and a phone number. Torture Garden has more.
And finally-
Callum Robbins, the baby son of Janet Morgan and J. Robbins (Jawbox, Burning Airlines, etc), was recently diagnosed with Type 1 SMA, a genetic motor neuron disease. "The disease affects the brain's ability to communicate with the voluntary muscles that are used for activities such as crawling, walking, head and neck control, breathing, and swallowing. Type 1 SMA is usually fatal; most Type 1 babies will die before their second birthday." This is very sad but by pursuing alternative treatments, Janet and J. hope that their little boy will have a long and happy life. (We hope so too.) DeSoto Records is working with the family to raise funds, as these expenditures could likely bankrupt them. Please consider donating.
(photo by lala ladcani)
Posted by Sean at December 15, 2006 8:18 AM