HUNCHDRUNK
by Sean
Please note: MP3s are only kept online for a short time, and if this entry is from more than a couple of weeks ago, the music probably won't be available to download any more.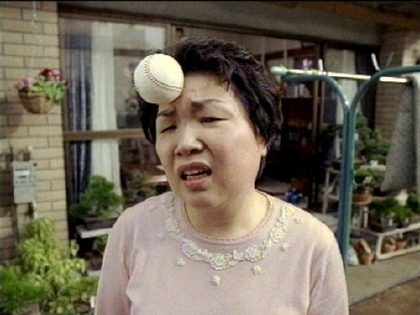 Passion Pit - "Cuddle Fuddle". Sometimes I think of hearts like gas-lamps. I don't understand how gas-lamps work, so bear with me. Anyway, you got a big container of ether & spirits & fumes, and then you got all these tubes and valves to manage the stuff. And if a valve blows out, well - uh, yikes. Suddenly there's glowing fiery gas just going everywhere, shooting you in different directions like an out-of-control hot-air balloon. And boy, it goes to your head.
Anyhow, I bring all this up because "Cuddle Fuddle" is that perfect example of a song about gas-lamp hearts going bust, of violet & rosy flares just gustin' all through your chest, perfumed breaths loosed into your lungs, and the poor sod in the middle getting heaved around lurching by the leaky heart-valve, different bits of his insides all lit up with ♥♥♥♥♥♥♥♥♥.
(Passion Pit play Pop Montreal tonight.)
[buy]
---
Vampire Weekend - "Ottoman". I was talking to Steve R from Young Galaxy today about Chairlift's "Bruises", the really wonderful song that festoons Apple's new iPod commercials. "Bruises" doesn't rely on songcraft, on the songwriting structure & lessons & genius of Spector-Robinson-King-McCartney et al. It's not a brilliantly written song - it's just a beautifully, beautifully interpreted one. A song whose beauty is in the singing (particularly of the chorus). That's not something you can be taught - it's something you simply gotta do. The genius of McCartney/Lennon ooooohs, James Brown's uhs, Jonny Greenwood's guitar-fuckup on "Creep". And yet while these moments are stunning, more marvellous still are the acts who have these instincts for delivery & performance, as well as for songwriting. Who can, like the Beatles or Herman Dune or the Knife, play a solo that's just right and just rightly placed. Who can assemble a string of wonders into a single perfect whole. Who write song after masterpiecing song.
(Vampire Weekend wanted tens of thousands of dollars to play Pop Montreal, so they aren't.)
[buy]
---
Lykke Li singing "Dance Dance Dance" together with Bon Iver: video.
[photo source unknown]
Posted by Sean at October 2, 2008 10:52 AM