I Am Not The Enemy
Please note: MP3s are only kept online for a short time, and if this entry is from more than a couple of weeks ago, the music probably won't be available to download any more.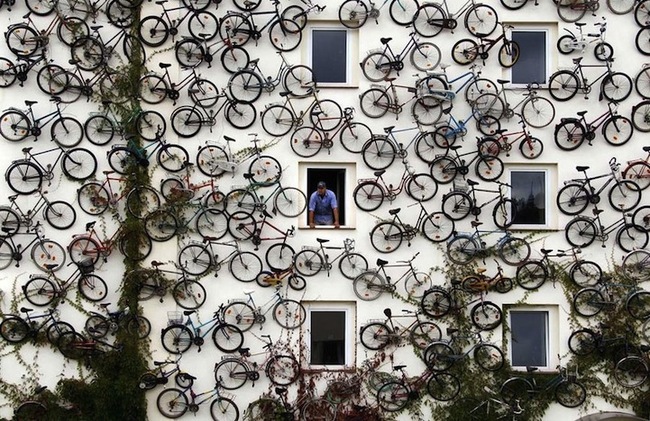 Mountain Mocha Kilimanjaro - "It Must Be You"
A room service cart rumbles squeaky-wheeled down a stark hallway, a silver-domed tray and a bottle of red. Room 422. A man, face half-covered in shaving cream, comes wet-haired to the closed door. Peephole, distorted uniform, the lock--chunk. "44.95, would you like to cover that now?" "Put it on the room. Make it 60." "Thank you, sir." "'sat a shrimp parmesan?" "I--'m really not sure." He lets the door close itself and the man continues shaving his face. He is at that point in the shave where he cannot possibly shave in the right direction, for little hairs grow every which way in this particular area. He pauses for a moment, listening to the fan, the lights, the idle plumbing. Scritch. Blood. The man runs the water, curls back his lips. Softly, outside the bathroom, the small reverberant lift of a silver-domed tray. The man dabs the cut, and puts a foolish bit of toilet paper on it, it grips his neck, a tiny Japanese flag. Clin-tick, the familiar drawing back of a hammer, snub. The water stops, his breathing stops, everything stops. He looks in the mirror, at the shadow in the hall. "You must've lost weight," he says. He slowly grabs a towel, daubing his face gingerly around the cut. The shadow replies, "I'd never order a shrimp parmesan." The man looks at himself, his eyes suddenly well aware of gravity, like a heart suddenly aware of its need to keep beating. He plucks the tiny tissue bandage from the cut, it blooms again, still less silly than that white outline. "Just tell me one thing," says the man, his chest beginning to show the shape of age, that sharp breast-like sag, "Did that waiter know?" A pause, the colour blue, a pause the colour of deep dark blue night water. "Yeah." The man sighs, frowns, resigned. "Tell him to make it 50." Kang.
[Site and Buy (thanks, Emilie!)] (source)
Posted by Dan at August 17, 2012 4:34 AM