I LOVE NO MONEY
by Sean
Please note: MP3s are only kept online for a short time, and if this entry is from more than a couple of weeks ago, the music probably won't be available to download any more.
Fulton Lights - "Breathe In, Breathe Out". Andrew Spencer Goldman sings like so:
"And then

just like that

he fell in love
with the city."
These are three of my favourite phrases in the world:
Just like that is miracle wrapped in a language of normalcy. Just like that the duke could visit. Just like that the ship could founder. Just like that the sky could fall. Or you could fall, yes, for me.


He fell in love. In this idiom it's this word I like: "fall".


With the city -- this is why I travel. This is why I go places. I am in London now, was in Iceland yesterday, Istanbul a week ago. Tomorrow I leave for Austria. And all that I seek in these places, by glaciers or in mosques, my face full of chocolate cream or my eyes lit with laughter, is to enter into a communion with the city. To lie with it a while: to see how it rests, how it wakes, how it wipes the sand from its eyes. To read the lines on its face, all the tracings of its past lovers. And to see how it breathes: soft, but soft.
As Fulton Lights, Goldman takes city noise, rail squeals and tramway whispers, and to it he adds strings, vibraphone, piano, his own gentle voice. It's a kind of jazz: the basement improvising with the rush-hour, the singer-songwriter with the subway car.
[more of Fulton Lights // pre-order the special edition of Fulton Lights, from Catbird Records. Only 150 copies, letterpressed, with a bonus disc.]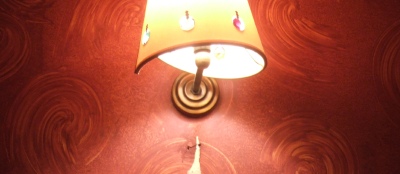 Cem Karaca - "Namus Belasi 'Mogollar'". Cem Karaca was one cool cat. Look at his hand-gestures, his glasses, his suit. If I made those gestures, I would be arrested; if I wore those glasses, I would look dumb; if I wore that suit, I'd be the king of Panama. But Cem ("Jem") pulls it off like a lizard sheds its skin: no big deal, no worries. He's all 'just another day as a Turkish rock-star'. During my time in Istanbul, my friend Anne hummed this song at every opportunity. As our dolmus van careened down the freeway; as neat men rushed by, glasses of tea balanced on trays; as the sun set on Beyoglu and as the wind whisked up the Bosphorus. Every so often the city seems plain: greys caught under cloudcover, pigeons leaving a square, an apartment building sitting flat along the harbour. But then the sun comes, a kid runs by, a minaret pokes its head up from below the skyline. Or Anne starts to hum. A bassline starts to play. And Cem Karaca takes a bite out of my day - honey, pistachio, flakes of baklava everywhere.
---
This is pretty last minute, but I'm hoping to attend the Dirty Three-curated All Tomorrow's Parties in England at the end of April, and a couple of people have just dropped out of our prospective chalet. If there are any Gramophone-readers who are thinking of going, please get in touch ASAP if you're interested in joining myself and another (fine) Gramophone reader. Open to all gentle, funny souls who sometimes like to dance. (The lineup includes: Dirty Three, Nick Cave, Smog, Cat Power, Joanna Newson, Yann Tiersen, Lajko Felix, Low, Silver Mt Zion, Magnolia Electric Co, and water slides.)
Posted by Sean at February 15, 2007 1:15 PM