IF WE WRITE REGULAR MUSIC REVIEWS IN A CONVERSATIONAL STYLE WE BECOME JERKY BORES
by Sean
Please note: MP3s are only kept online for a short time, and if this entry is from more than a couple of weeks ago, the music probably won't be available to download any more.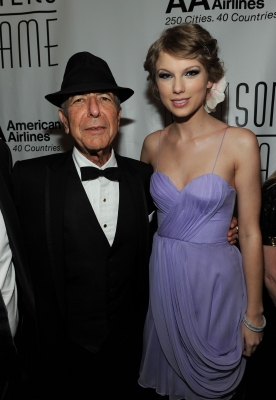 Austra - "Beat and the Pulse". I'd seen Toronto's Katie Stelmanis a couple of times. Didn't like her at all. Wailings without songs, atmosphere without substance. I felt bad thinking this, because Katie is a friend of friends; but sometimes you think what you think. When I heard she had changed her name to Austra, I rolled my eyes at least twice. An artist chasing the aesthetic of the instant, spraypainting CHILLWAVE on the side of her tour-van. But then I downloaded the MP3 and listened to "Beat and the Pulse", and it's excellent, and I feel guilty for having had such mean thoughts. This is propulsive, quietly thrilling, with arpeggiated beats and background ah-ah-ahs, and a singer who can really sing. It reminds me of the second half of that Tron 2 trailer (with music by Daft Punk), and of Zola Jesus, but I don't like Zola Jesus very much, so really the pull-quotes are: better than Zola Jesus and propulsive ... thrilling ... Daft Punk.
[buy / MySpace / Austra plays New York in December]

Junip - "Don't Let It Pass". Saw this band in Montreal about a week ago. Their new album, Fields, is very different from their first EP, 2005's exceptional Black Refuge. It's not as good. This is a band led by José González, the Swedish singer-songwriter most famous for his cover of the Knife's "Heartbeats". What I've always liked best about González is the heaviness of his soft, pretty music; his gentle folk-songs are also ominous. This was true of Black Refuge, too: folk-rock bathed in organ, fast forlorn strums, something almost drone-like in its spirit. Doom-folk, I guess - but cryptic, opaque, without the histrionics of Woven Hand. Fields is, well, a lot more stoned. The songs are jammy. They feel relaxed, instead of tense. "Don't Let It Pass" isn't really an exception, but it's great - there's the thrum of the bass string, the stacking of uneasy chords. There's a crispness to its melancholy - like ambiguities can be contained.
Anyhow, live, Junip were an amazing surprise. They were precise, uneasy, really tight. The drummer played so quietly while the rest of the band rose up. It was oddly exciting music, little twists of harmony and beat, repetition and change. The audience demanded an encore, and it was the most genuine demand-for-an-encore that I've heard all year. I was clapping too.
I had set Fields aside, but brought it back out after the show. It is what it is. Out of a good sound-system, it'll warm an afternoon.
[Junip are still on tour / buy]
---
I went to see Junip because they were - and still are - touring with Sharon Van Etten. Remember her? The one who sang the best song of 2009?
Posted by Sean at November 14, 2010 11:59 PM